A fountain of youths and their ideas
Share - WeChat Watch the video here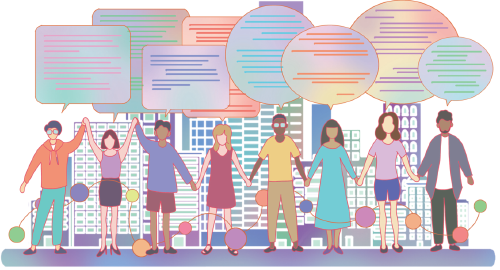 Editor's Note: May 4 marks the Youth Day of China, and May 5, 2022 marks the 100th anniversary of the founding of the Communist Youth League of China. How do young expatriates view the Chinese youth through their life and observation? How will the young shape the shared future? Following are excerpts from what some young interviewees told China Daily.
Youths' voices not that different
Over the past six years, I have written more than 2,000 stories on social media for "Generation Z" from a cross-cultural point of view. Social media gives everyone a voice. But I think our voices are not that different.
When the COVID-19 pandemic broke out in 2020, many Chinese netizens were amazed by the "balcony artists" in Italy. Italian violinist Aldo Cicchini once played Butterfly Lovers for his Chinese audience from his balcony, which soon became a trendy topic on social media.
Later, many music lovers in China interacted online with him, and joined his ensemble. Some even played Chinese musical instruments like the guzheng.
Cicchini told me in an interview that every time he saw someone new joining him in the musical soirees, it sent a message of solidarity and empathy.
"Music can unite us regardless of the distance; it reminds us that we are humans," he said.
Indeed, humanity is a community with a shared future.

Most Viewed in 24 Hours
China Views