A wheel maker helps drive development
Share - WeChat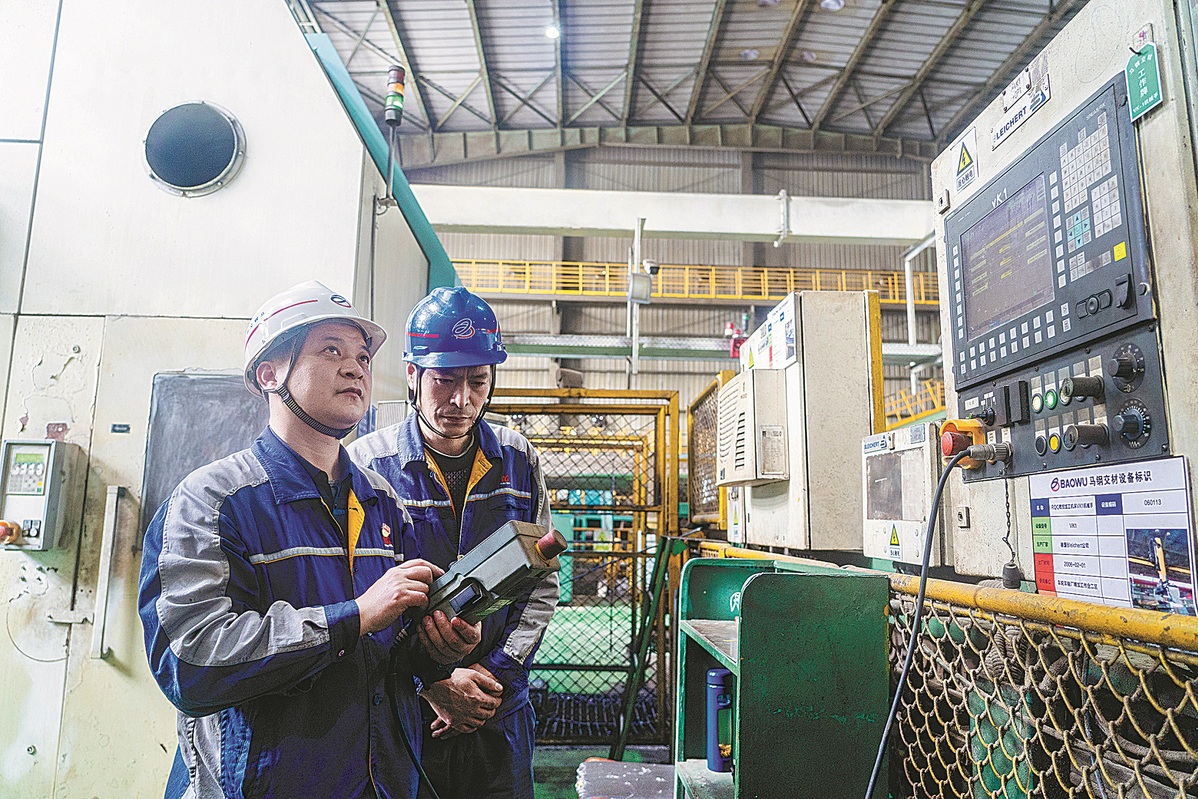 May 1 Labor Medal winner Shen Fei has helped advance the country's manufacturing sector
May 1 Labor Medal laureate Shen Fei said he hopes his passion for work, vigorous mind and nimble hands can help to train more young skilled workers to develop the nation's manufacturing.
The All-China Federation of Trade Unions recently announced this year's May 1 Labor Medal winners, listing 966 workers in manufacturing, food delivery and ride-hailing, as well as migrant workers.
Shen won because of his craftsmanship and innovation in wheel production at Magang Group under China Baowu Steel Group in Ma'anshan, Anhui province.
The 44-year-old joined Magang after graduating from vocational school at age 17.
"It was a very good job admired by other people back then because the iron-and-steel industry was promising in the 1990s," he recalled.
"I worked for the iron-making part at first. Later, I made wheels."
He said he loves the job with all of his heart, although he sometimes has to pull long hours.
He worked without breaks to fill surging orders from 2009 to 2012. He assumed responsibility for upgrading products from 2015 to 2018.
Shen now not only produces wheels but also new methods for manufacturing them.