Family differences arise in caring for grandchildren
Share - WeChat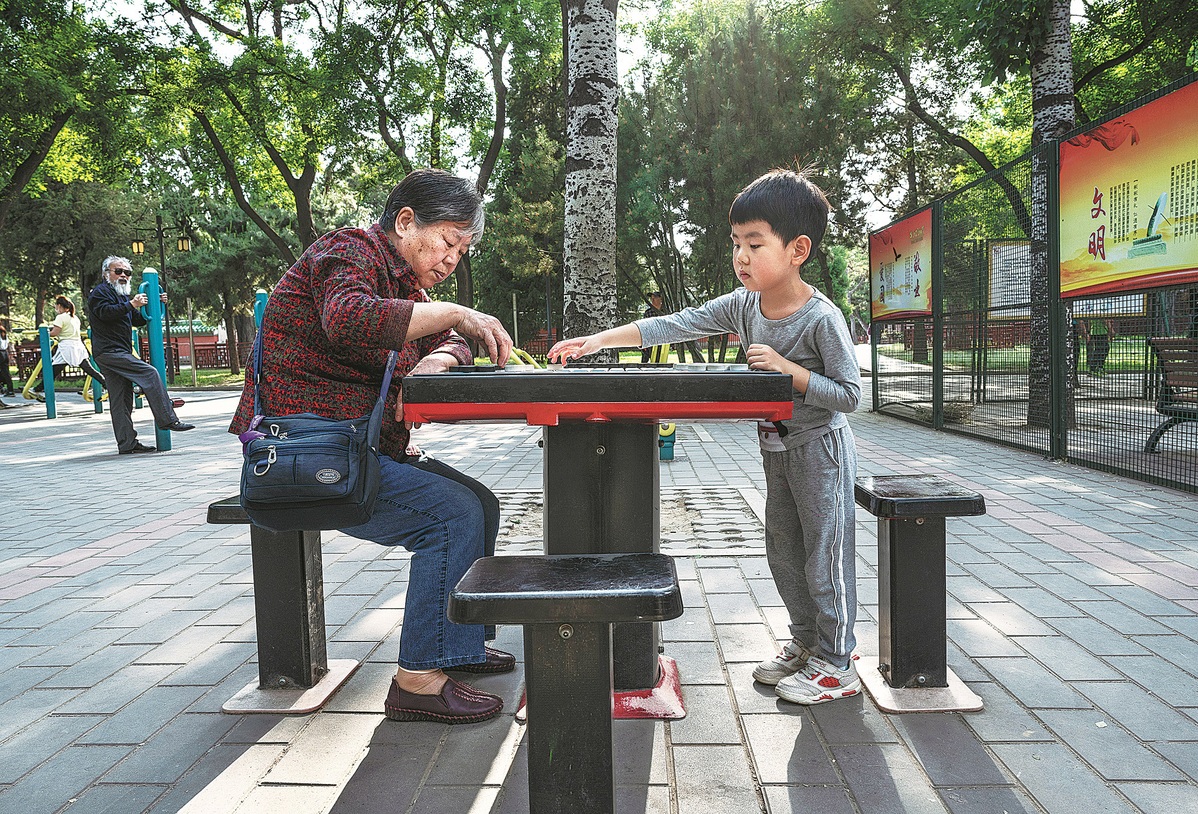 After migrating to help with child-raising, older generation learning to adjust to new surroundings
He Chuanqiong and her husband start the day by feeding and dressing their 4-month-old granddaughter at around 6 am before preparing breakfast for the family.
Hailing from Hubei province, He, 57, traveled to Beijing with her husband in December for their granddaughter's birth the following month.
The couple farm about 1 hectare of land in their hometown of Jingmen city, but to look after their 30-year-old daughter and their granddaughter, they have temporarily stopped work.
He wanted to come to Beijing earlier, but her daughter declined this suggestion, as she was out at work and feared her parents would be bored at home.
In China, it is tradition for the older generation to help with the care of grandchildren. In the past, older parents cared for their grandchildren in their hometown, but with many young people finding work in big cities, their parents now have to travel to these destinations.
Those such as He who leave their hometown to take care of their grandchildren in big cities are known as laopiao.
Although the older generation can effectively cope with child-rearing after bringing up their own children, there is a risk of friction and conflict among family members, and of other problems arising.
He's daughter hired a babysitter to look after the child during the first month. However, due to different concepts about childrearing, arguments arose between He and the babysitter.
At the time, it was snowing in Beijing and the heating was on, but He thought the baby would be cold, as the babysitter insisted on the child wearing only one piece of clothing. The babysitter also cooked food many times a day, much of which was wasted, which also left He angry.