Expert: Dynamic clearance policy is like life insurance
Share - WeChat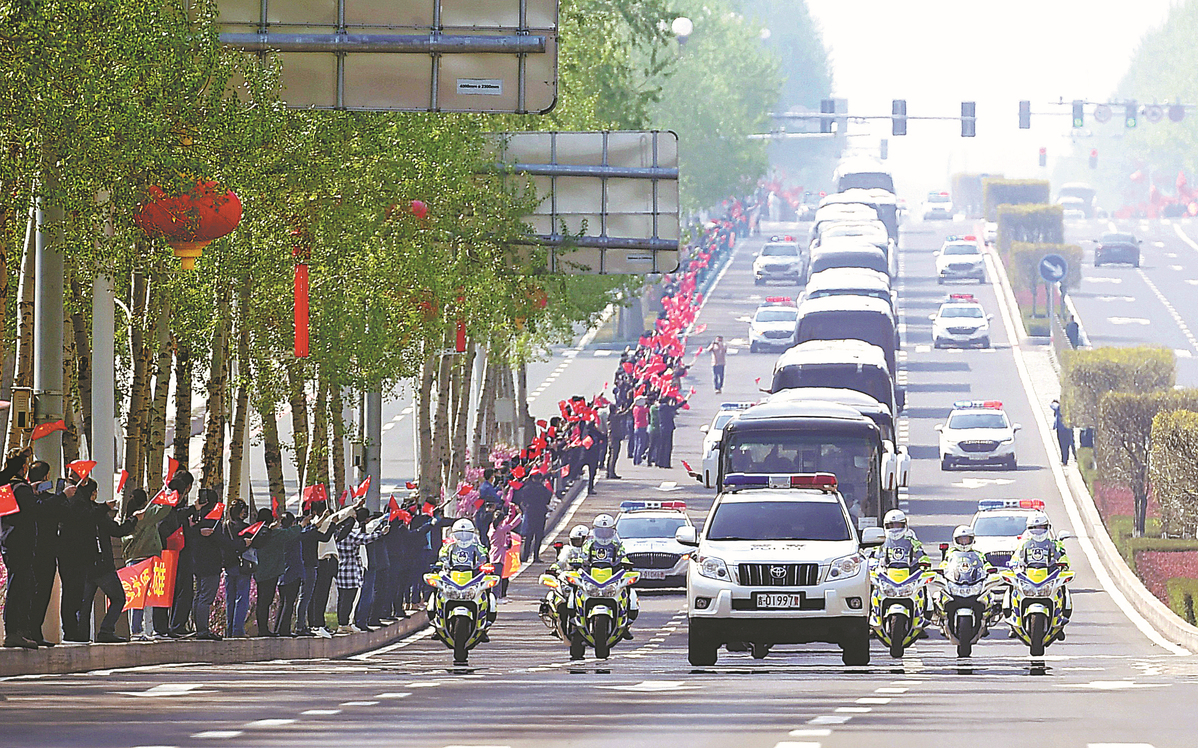 China's dynamic zero-COVID strategy provides a significant safety net for its people against the virus, and the country is within the window of opportunity to defeat the epidemic driven by the highly infectious Omicron strain, a senior health expert said on Friday.
Stronger efforts should be devoted to accelerating vaccination, strengthening the emergency response capacity and expanding the use of effective drugs, said Liang Wannian, head of the National Health Commission's virus control expert panel.
"China's dynamic clearance policy is like life insurance for its 1.4 billion people against threats of the virus and uncertainties posed by its constant mutations," he said at a news conference held by the State Council Information Office.
In order to achieve "the maximum well-being of the entire society", Liang said some concessions have to be made, such as dedicating funds and personnel to mass testing, and imposing travel restrictions that could hurt local economies.
"But when evaluating a virus control policy, we should not merely focus on economic indicators because life is priceless and immeasurable," he said.
The country's dynamic zero-COVID approach-aimed at stemming local outbreaks in the shortest possible time-has enabled China to avert widespread virus flare-ups and protect the health and safety of its people, especially the elderly, children and other vulnerable groups, according to Liang.
Effectively curbing the virus' spread also means that China will achieve herd immunity largely through vaccination, rather than through a combination of infection-induced immunity and vaccines as in some foreign countries, he said.
"Compared to the uncontrollable, passive method, we believe our approach of actively building an immunity barrier is better," he said.
Moreover, the dynamic zero-COVID approach does not run counter to economic progress. "We are able to achieve normal lives and economic development in the majority of regions at the cost of disrupting lives and production in limited areas in the short term," he said.
While reiterating China's resolve to persevere with the strategy, Liang said improvements must be made in terms of elderly immunization coverage and healthcare resources.
As of Thursday, nearly 1.25 billion people in China, or over 88 percent of its total population, had been fully vaccinated, and 750 million had received a booster shot, according to Lei Zhenglong, deputy director of the commission's Bureau of Disease Prevention and Control.
The inoculation rate among the elderly is gradually increasing. The coverage of primary vaccination among people aged 60 and above was about 81 percent, and only 160 million of them had received a booster, he said at the news conference.
To prevail over the virus, Liang also stressed stepping up local preparedness in medical resources, quarantine facilities, effective drugs and supplies of key materials.
He said health authorities have made it clear that in cities with a population of around 1 to 5 million, the total number of hospital beds at designated COVID-19 hospitals should be no less than 500. The requirement is set at 1,000 beds for big cities with 5 to 10 million inhabitants, and 1,500 beds for megacities with over 10 million inhabitants.
"Also, the number of beds for severe patients should be no less than 10 percent of all beds," he said.
Apart from the designated COVID-19 hospitals, local governments are urged to speed up construction of makeshift hospitals for asymptomatic and mild cases. As of Monday, there were nearly 400 makeshift hospitals across China, with over 560,000 beds, Liang said.
Liang also noted that megacities such as Shanghai and Beijing face some additional difficulties in curbing the virus compared with smaller cities.
He said that their dense population, coupled with the rapid spread of Omicron, required megacities like Shanghai to take faster action to cut the transmission of the virus, improve the organization of mass screenings, and isolate infected people from communities as soon as possible.