How-to China: Villagers weave better lives
Share - WeChat Editor's Note: The eyes of the world are turning to China. In this ongoing series, we tell stories about how Chinese approaches promote understanding, solve problems and improve the lives of people around the globe.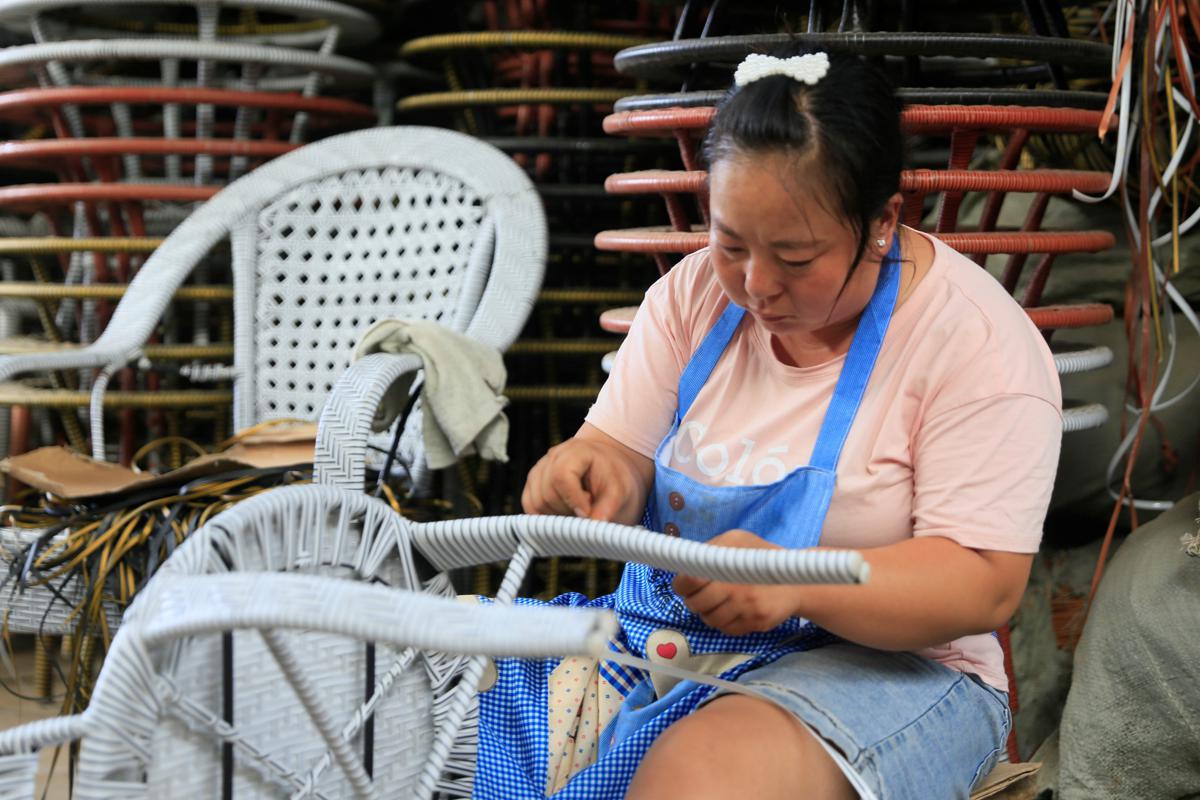 Residents of a small town in Hebei province are living better lives thanks to the development of a cane chair weaving industry.
In Dongzhangpu town in the Feixiang district of Handan, more than 20,000 villagers are busily engaged in weaving cane chairs. The income makes their lives easier.
The weaving began to supplement farming in 2011. The annual output value of their products reached 240 million yuan ($37.6 million) last year. Each worker makes about 3,000 yuan per month from the chairs.
In the following interview highlights, Bai Xiao, Party chief of the town, shares his knowledge about the development of the industry.