Xinjiang puts money on growing equine industry
Share - WeChat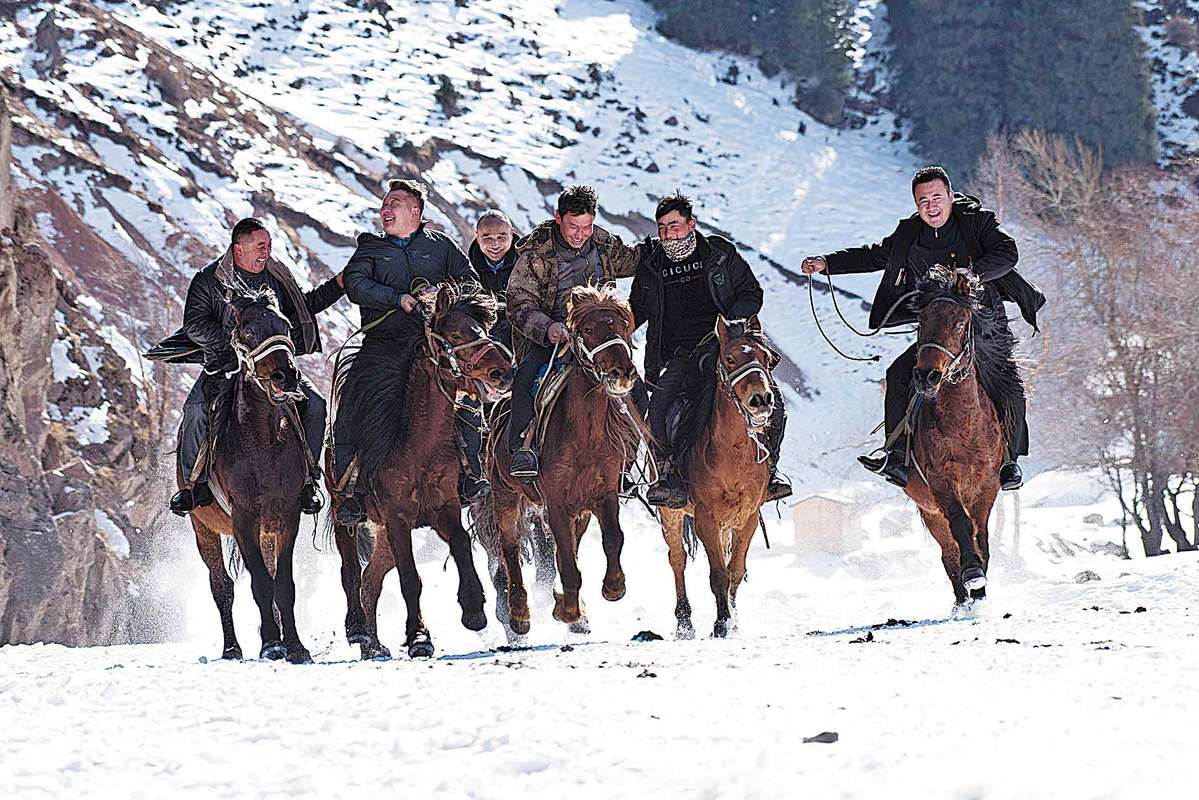 The Xinjiang Uygur autonomous region, one of China's major habitats for horses, is looking to build itself into a strong equine industry player to better support regional economic growth, according to its latest development plan.
Many people from ethnic groups in Xinjiang such as Kazak and Kirgiz are traditionally nomadic herdsmen who roam the region's vast grassland, so their connection with horses is strong, Yao Xinkui, head of Xinjiang Agricultural University's Horse Industry Research Institute, said in a recent interview.
"Xinjiang people's love for horses has given them natural advantages in breeding and training them, so they can contribute to the development of the equine industry. Meanwhile, the promising sector can further improve their livelihoods. It's a win-win situation," said Yao, also deputy head of the Xinjiang regional horse industry association.
According to an action plan released by the regional government in March, enhanced efforts will be made to boost the development of the equine industry covering horse breeding, product processing, tourism development and horse racing so it can become a strong equine industry player in China.
By 2030, the region's horse-related industrial chain is expected to reach over 22 billion yuan ($3.46 billion) in annual output, according to the plan.
Yao said the traditional horse industry in Xinjiang is in a key stage of being modernized.
People now understand that horses aren't just for farming and transportation," he said.
"To accommodate the needs of modern society, horses also need to be bred for sports and leisure purposes. Such changes have brought new opportunities for the industry in the region."
Backed by scientific and technological support, Xinjiang is breeding different types of horses for different purposes including racing, riding and making dairy products, so their economic values can be maximized, according to Yao.
What's more, the region now provides about one-third of pregnant mare urine used to produce estrogen and hormone-replacement drugs globally, he said.
"The technology used to extract estrogen from pregnant mare urine was once monopolized by pharmaceutical companies from the United States, now such drugs can also be manufactured in Xinjiang," he said.
Local herdsmen can make 2,000 yuan extra a year by collecting urine from a pregnant mare while a good racing horse can be sold for 100,000 yuan. As a result, locals are very enthusiastic about getting involved in the modern equine industry, Yao said.
According to the development plan, by 2025 the industry is expected to have 120,000 herdsmen and workers in Xinjiang.
Furthermore, the plan states that more influential horse-racing competitions will be held in Xinjiang. More standard racetracks will be built in key cities, tourist zones and areas where horse-racing is traditionally popular. Also, more races among equine clubs are being encouraged.
The region's horses bred in the Ili Kazak autonomous prefecture, known as "Flying Pegasus" horses, have already stood out among China's sports horses.
"The region now has more than 300,000 Ili horses. By hosting more races, we can pick the best horses for breeding and continue to improve Ili horses. Meanwhile, the locals can make more money by selling quality horses and accommodating the needs of the tourists who come to see the races. It's a very healthy development chain," Yao said.