Shanghai's National Exhibition and Convention Center gets ready to aid COVID-19 fight
Share - WeChat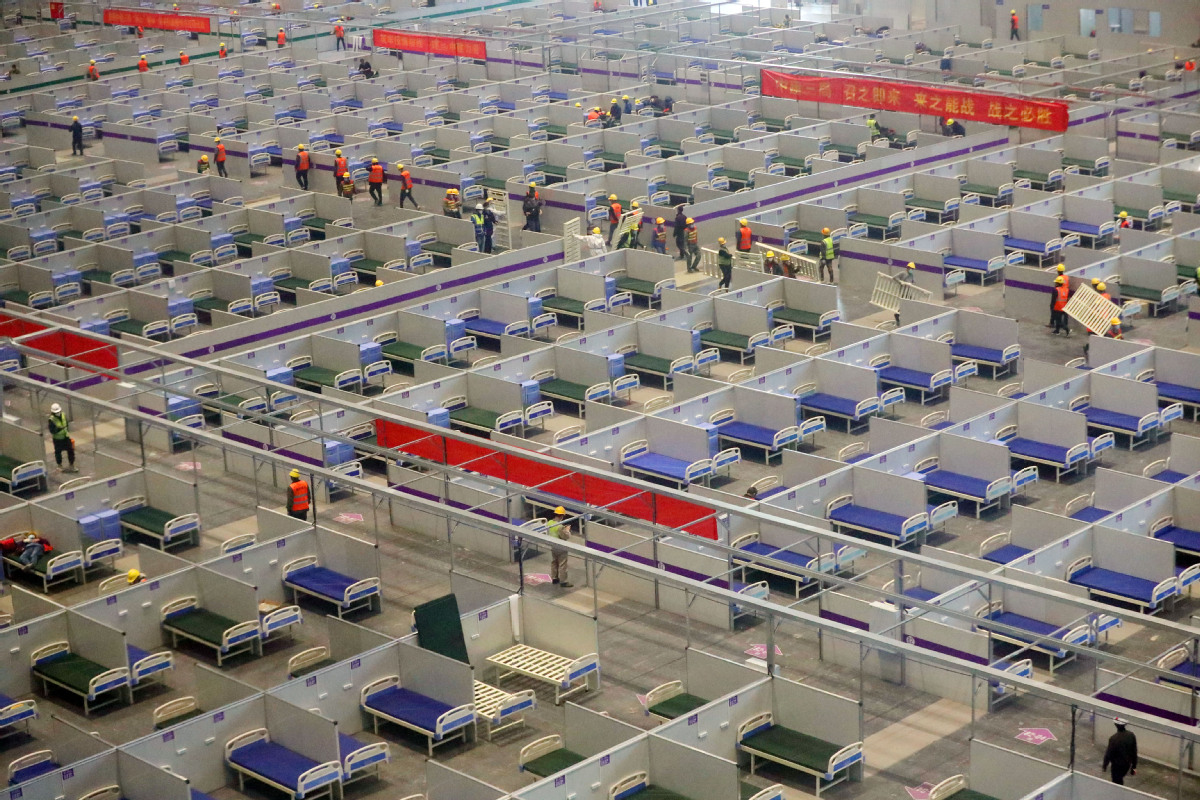 The National Exhibition and Convention Center, which will be used as a makeshift hospital to curb the latest resurgence of COVID-19 in Shanghai, is set to open Saturday with a planned capacity of 50,000 beds.
Jin Chen, deputy director of the Municipal Housing and Construction Commission, said in a news conference on Friday that about 38,000 beds have been put into use in a number of newly built makeshift hospitals so far.
The Shanghai World Expo Exhibition and Convention Center, the Shanghai New International Expo Center and the Fuxing Hall at the China Flower Expo in Shanghai, and the Lingang Special Area of the China (Shanghai) Pilot Free Trade Zone have been converted into those hospitals, with a combined coverage of 500,000 square meters, Jin added.
Upon completion, the NECC's 600,000 square meters is expected to be the biggest such hospital in the metropolis.
As for district-level makeshift hospitals in Shanghai, Jin said the authority has issued the guideline to clarify the overall design principles and the transformation plan for key parts, and also shared some experience. Those all aim to support the construction of district-level makeshift hospitals, Jin noted.
Currently, a total of 21,000 beds have been added and delivered to district-level makeshift hospitals in Shanghai, while nearly 20,000 beds are under construction and will be delivered in the near future, according to Jin.