Chinese publishers showcased at London Book Fair
Share - WeChat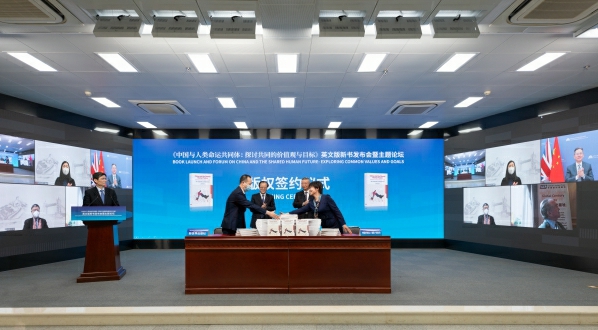 This year, China National Publications Import & Export (Group) Co., Ltd. has organized more than 60 Chinese publishers to participate in the 2022 London Book Fair.
The fair is being held at the Olympia Exhibition Center in London and will run through April 7.
About 1,000 copies of 500 titles are being displayed at the 60-square-meter Chinese publishers' joint exhibition stand.
The books in English for on-site display include President Xi Jinping's works, those celebrating the 100th anniversary of the founding of the CPC, representative works reflecting the latest achievements in the economic and social development, academic research and literary creation of China today, as well as books on social sciences, traditional Chinese culture and literature as well as works for children.
During the book fair, Chinese publishers are also carrying out activities online and off such as book display, promotion of key books, forums and copyright negotiation.
Most Popular