Female-themed exhibition opens at Anhui Museum
Share - WeChat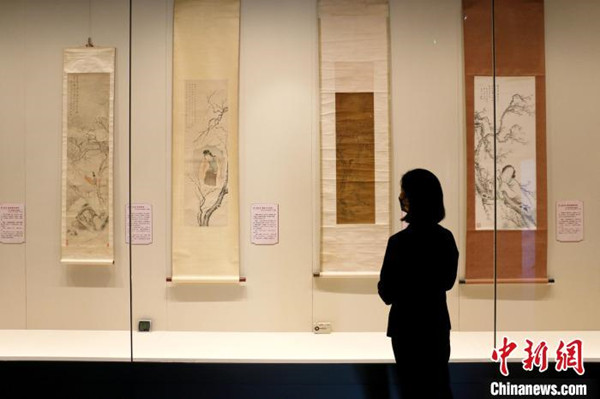 A female-themed painting exhibition focusing on women from the Ming (1368-1644) and Qing (1644-1911) dynasties opened on March 30 at Anhui Museum in East China's Anhui province and will continue until June 8.
This exhibition presents more than 100 pieces of female-themed artworks from the Ming and Qing dynasties, showing ancient Chinese women's lives when they were in their youth as well as in marriage, family, and society. The exhibition uses modern multimedia technology to recreate the scene, which brings audiences back into the Ming and Qing dynasties to feel the unique charm of ancient Chinese women.
Many paintings and antiques make their debuts in this exhibition. Most paintings are from local Anhui painters from the late Qing Dynasty, while painters from other places in China also contribute some excellent works. The exhibits vary in style and technique and some of them even have a preface and postscript, which make them highly academic.
Most Popular