Thousands of medics nationwide rushing to aid Shanghai in COVID-19 response
Share - WeChat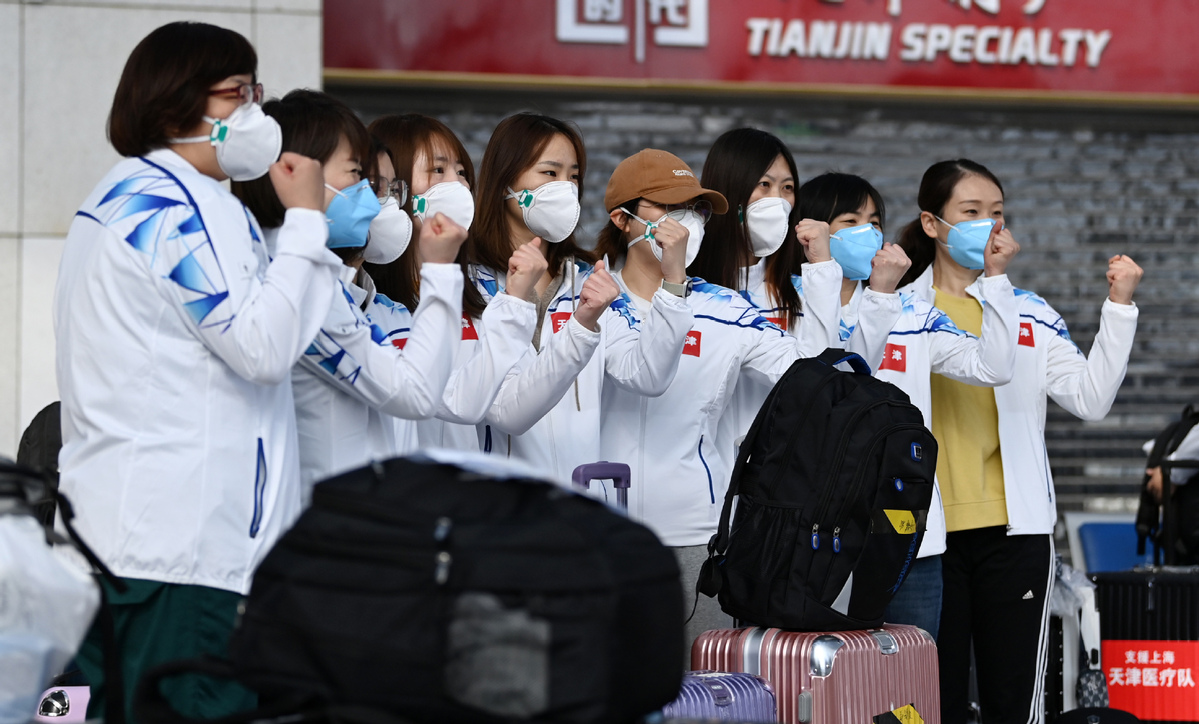 SHANGHAI -- Around 10,000 medics nationwide have rushed to China's business hub Shanghai to aid the megacity to fight against the resurging COVID-19.
On Sunday, thousands of medics arrived in Shanghai with a population of 25 million by high-speed trains departing from provincial-level regions such as Tianjin, Hubei, Shandong and Jiangxi.
"Some of our 90-strong team had been to Wuhan, Hubei Province, or designated hospitals for COVID-19 control in Tianjin. They are also experienced," said Wang Zengguang, head of a medical team from Tianjin Medical University General Hospital. "We are determined to secure a victory in completing our task."
Earlier medical teams coming from the nearby provinces of Zhejiang, Jiangsu and Anhui have already arrived in Shanghai to join in the fight, according to the Shanghai Municipal Health Commission.
On Saturday, Shanghai reported 438 confirmed locally transmitted COVID-19 cases and 7,788 asymptomatic carriers.