Industry leaders voice high hopes for trade pact
Share - WeChat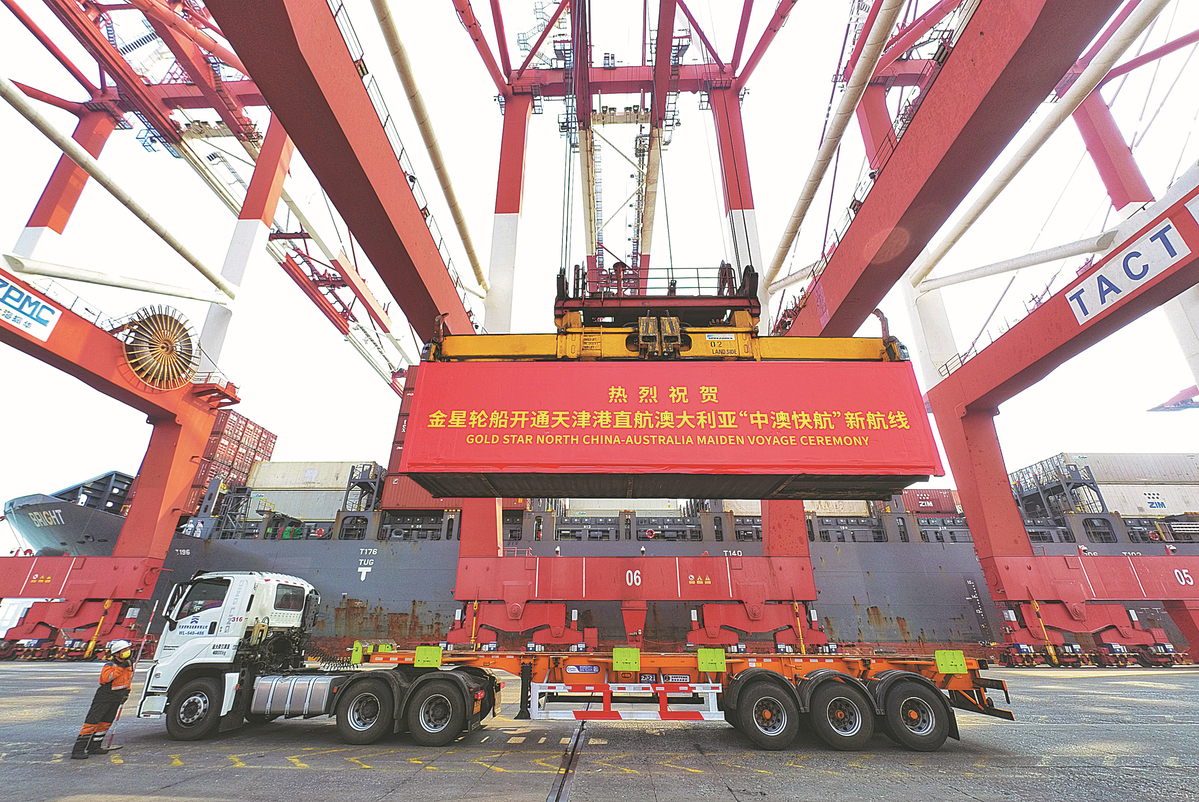 Regional cooperation agreement to bring wide range of benefits to member states
Laotian business executive Phouxay Thepphavong has high hopes that his country will benefit from membership of the world's largest trading pact.
The landlocked nation is one of the 15 Asia-Pacific countries that comprise the Regional Comprehensive Economic Partnership, or RCEP.
Phouxay, secretary-general of the Lao National Chamber of Commerce and Industry, believes that membership of the pact will open up a bigger market for Laotian exporters.
"We expect the RCEP will help Laos benefit from more market access to member countries," he said.
Key Laotian exports include gold, pulp and paper, copper ore and farm produce, most of which go to neighboring China, Thailand and Vietnam.
However, thanks to the RCEP, Phouxay is hoping that Laos can tap other markets in the Asia-Pacific region. He also said the China-Laos railway may play an active role in the partnership, which took effect on Jan 1 after many years of negotiations.
The railway, which began operations on Dec 3, is an important part of the pan-Asian rail network that will ultimately connect Kunming, capital of Yunnan province, to Thailand and Singapore. Phouxay said the line will not only ease transportation of goods between Laos and China, but will also benefit other Asian countries using it for trade.
Phouxay's optimism mirrors that of other industry leaders in RCEP member countries. The partnership might only be three months old, but it promises access to a huge market.
The RCEP comprises the 10 members of the Association of Southeast Asian Nations, or ASEAN, plus China, Japan, the Republic of Korea, Australia and New Zealand. These members account for 30 percent of the world's population.
The pact is expected to eliminate tariffs on more than 90 percent of goods traded among its members. These tariffs will be gradually reduced over a 20-year period.
Kurt Wee, president of the Association of Small and Medium Enterprises, which is based in Singapore, said the RCEP is a "very important framework" that positions enterprises toward the larger economic marketplace. Wee said this is due to the "preferential dealing terms" that reduced trade barriers among member countries.
According to industry executives and analysts, in addition to tariff cuts, the partnership will facilitate trade by promoting transparency, enforcing uniform trade rules and deepening regional integration.
Aya Adachi, analyst at the Mercator Institute for China Studies, which is based in Berlin, said the RCEP "will benefit cross-border production networks within the region the most".
She said this is because the partnership introduced a common rule of origin for production. Manufacturers will only have to abide by a single rule for all eligible tariff plans for exports to RCEP markets, reducing the difficulties of meeting a series of regulations in different free trade agreements signed earlier by RCEP members.