For Hong Kong, life matters most
Share - WeChat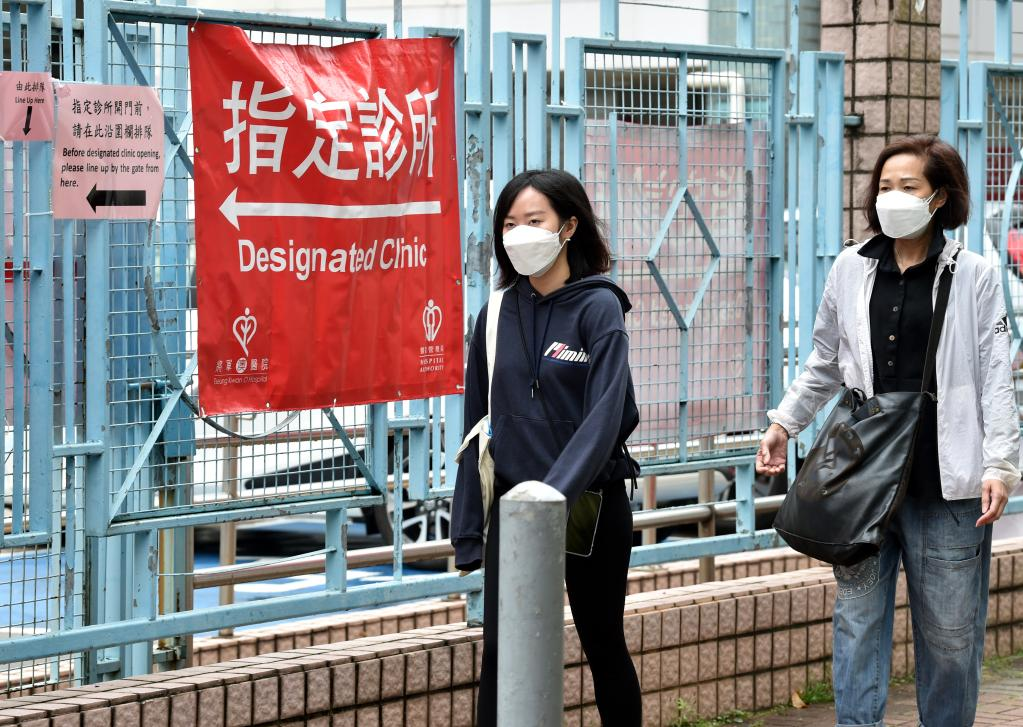 On Tuesday, the Hong Kong Special Administrative Region saw 7,596 new COVID-19 cases, the fourth day with new infections lower than 10,000.
That's still a big number, but much better than 20,000 or 80,000 daily infections earlier and at the peak. The fifth wave of the pandemic is finally cresting, with the end not so far away.
Behind that positive change are the tireless efforts of the central government and the people on the mainland. As early as Feb 17, the central government dispatched the first team of epidemic experts to Hong Kong to help, followed by abundant supplies of medical equipment and materials. By March 14, the HKSAR government had already received over 74 million rapid antigen test kits, 170 million masks and 12 million other pieces of protective equipment.
That makes it especially absurd for a Bloomberg commentator to claim "the city is losing its DNA". The article labeled Hong Kong as "antifragile" and asserted the city is "slipping away from its tradition" by taking measures such as mandatory nucleic acid tests and arranging temporary hospitals for patients to recover.
Hong Kong's DNA lies in that of China, not the West. Respect for life, cherishing people's lives and saving lives at all costs is among the values of China from ancient to modern times. When it comes to the pandemic, the only priority is to save lives and avoid more losses, for which temporary lockdowns of communities and suspending flights are acceptable measures.
By saying such measures "restrict people's freedom", media outlets not only distort the efforts of the Chinese people, Hong Kong residents included, but also misread China. For them, ideology comes before people's lives, which is partly why the deaths caused by COVID-19 have exceeded 1 million in the US. Its total infections and deaths both "lead" the world, which could have been avoided had the US learned some lessons from China instead of insisting on its ideological bias and distorted "freedom".
With the pandemic in Hong Kong on the downswing, the city is loosening its mandatory measures, anyway. On March 21, Chief Executive Carrie Lam Cheng Yuet-ngor said mandatory nucleic acid tests for all will be suspended, while the flight ban to nine countries such as the UK and the US will be canceled starting April 1.
That's how freedom is ensured. Not by standing idle and watching people die, but by taking effective measures to protect the people so the pandemic is put under control.
Most Viewed in 24 Hours
China Views