New European energy plan may face challenges
Share - WeChat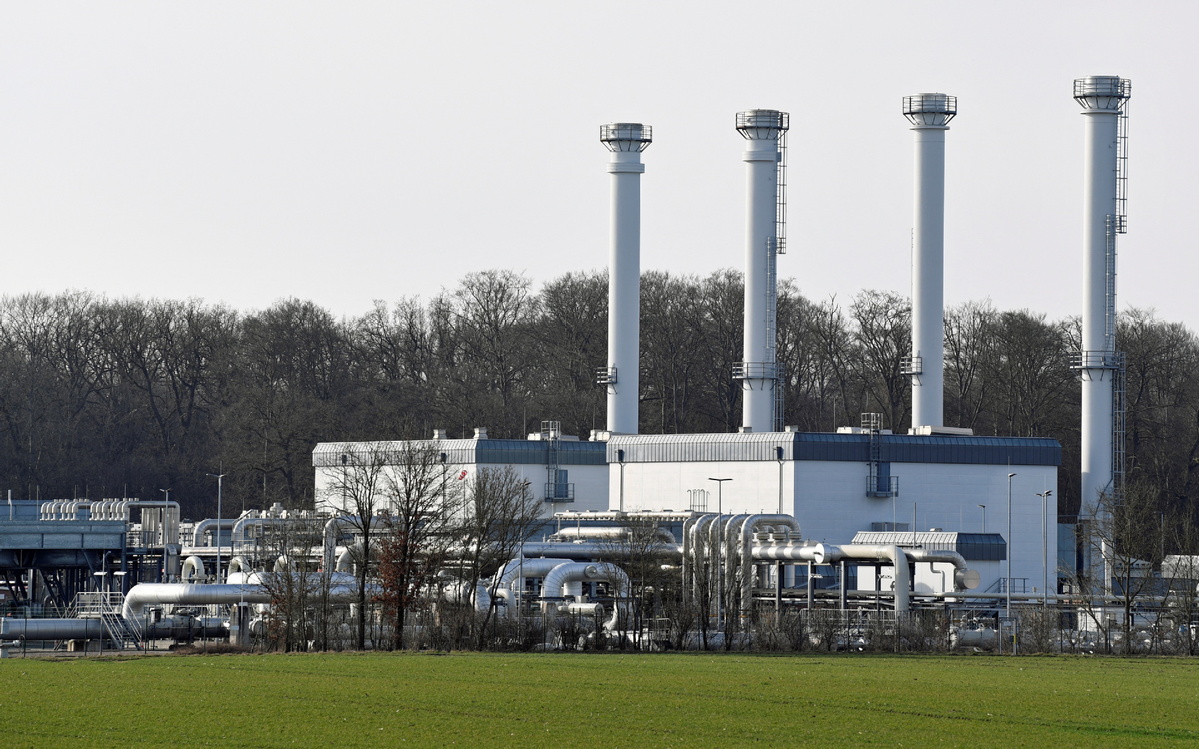 Europe's plans to end its fuel dependence on imports from Russia could be held up by problems accessing the storage facilities needed for alternative fuel sources, and a shortage of the attendant infrastructure.
Since the Ukraine crisis started, many countries including the Netherlands and Germany have begun to look at other sources for their fuel, and the European Union as a whole is aiming to cut its reliance on Russian liquified natural gas, or LNG, by two-thirds by the end of the year.
However, the best way to store it is in docked ships with floating storage and regasification units, known as FSRUs, which use heat exchangers and seawater to return the supercool fuel to a gaseous state, and the sudden demand for these could lead to spiralling prices.
"Europe is screaming for FSRUs to get energy in, whatever it costs," Yngvil Asheim, managing director of Oslo-based FSRU owning group BW LNG, told the Financial Times.
Until recently, demand for FSRUs had fallen off, so no new ones have been built in many years, but since the start of the crisis, daily charter rates have reportedly shot up to anywhere between $150,000 and $180,000 a day. "Companies are in a bidding war," said Gordon Milne, managing director of consultancy FSRU Solutions.
The alternative is land-based import terminals, but these are expensive and take at least five years to construct. Germany's economy minister Robert Habeck says the country may have to continue using Russian gas until summer 2024. Currently, Germany has no land-based terminals and is looking at FSRUs instead, which would normally be quicker, but the global clamor for them means they may have to wait.
A further consequence of the surge in demand is that with fewer to go around globally, other parts of the world, such as Sri Lanka and Brazil, may end up burning more coal as a more affordable alternative, undoing the greener efforts of other countries.
At the weekend, the United States confirmed it was going to help the EU change its energy sourcing by supplying 15 billion cubic meters of LNG this year, but that will have to come from resources that were already earmarked for exportation to other territories.
"It normally takes two to three years to build a new production facility, so this deal may be more about the re-direction of existing supplies than new capacity," Alex Froley, gas and LNG analyst at energy market intelligence service ICIS, told the Reuters news agency.
Analysts at ING Bank also observed that even this contribution from the US was still way off previous supply totals from Russia, with around 155 billion cubic meters having been imported in 2021.