Neither side budges, but talks on track
Share - WeChat Kremlin urges cooperation after Kyiv's rejection of Moscow's Mariupol demand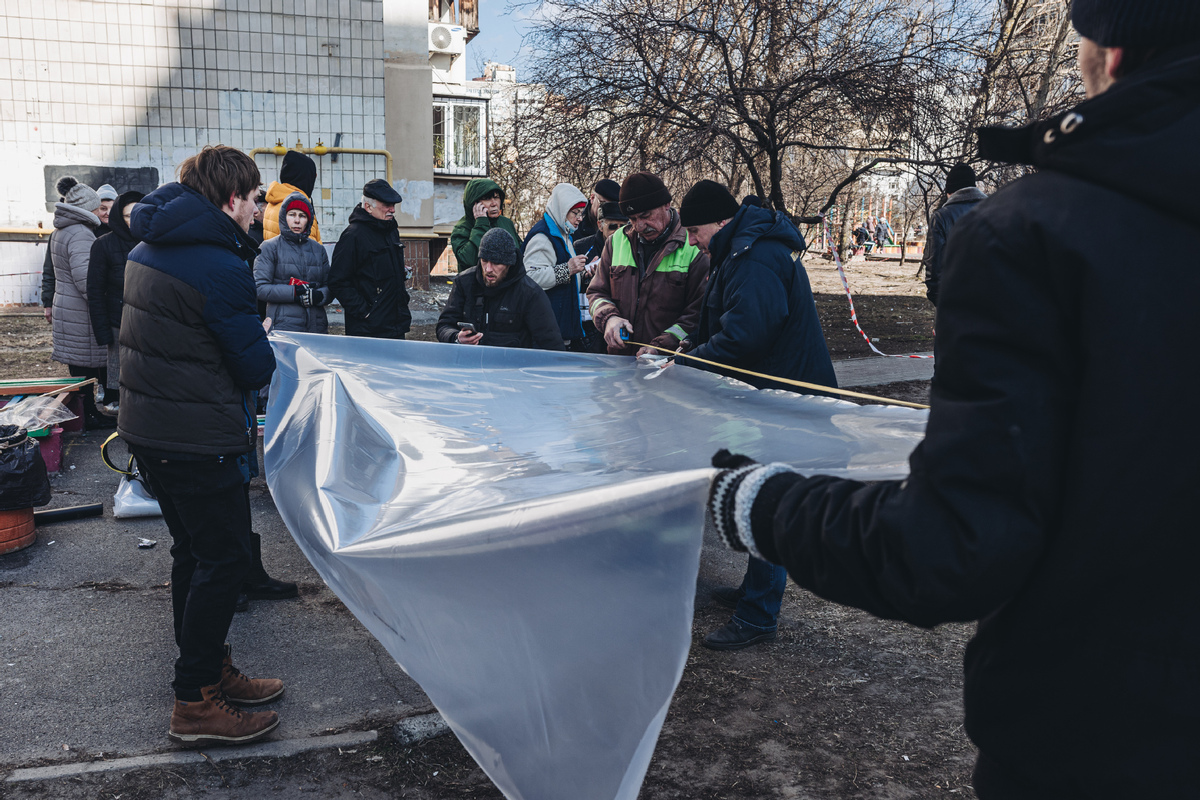 The Kremlin has highlighted the importance of more cooperation from Kyiv in negotiations after the Ukrainian government rejected an ultimatum to give up the besieged city of Mariupol.
Speaking to reporters on a conference call on Monday, Kremlin spokesman Dmitry Peskov said Moscow is grateful to all countries that offer mediation in negotiations with Kyiv, but it is important not just to opt for a venue for a meeting but also to make Ukraine more cooperative.
Significant progress in the talks is yet to be made.
Delegations from Russia and Ukraine were due to resume negotiations online on Monday morning.
Earlier on Monday, Ukrainian Deputy Prime Minister Iryna Vereshchuk was reported in local media as stating the government's rejection of the Russian demand for the coastal city.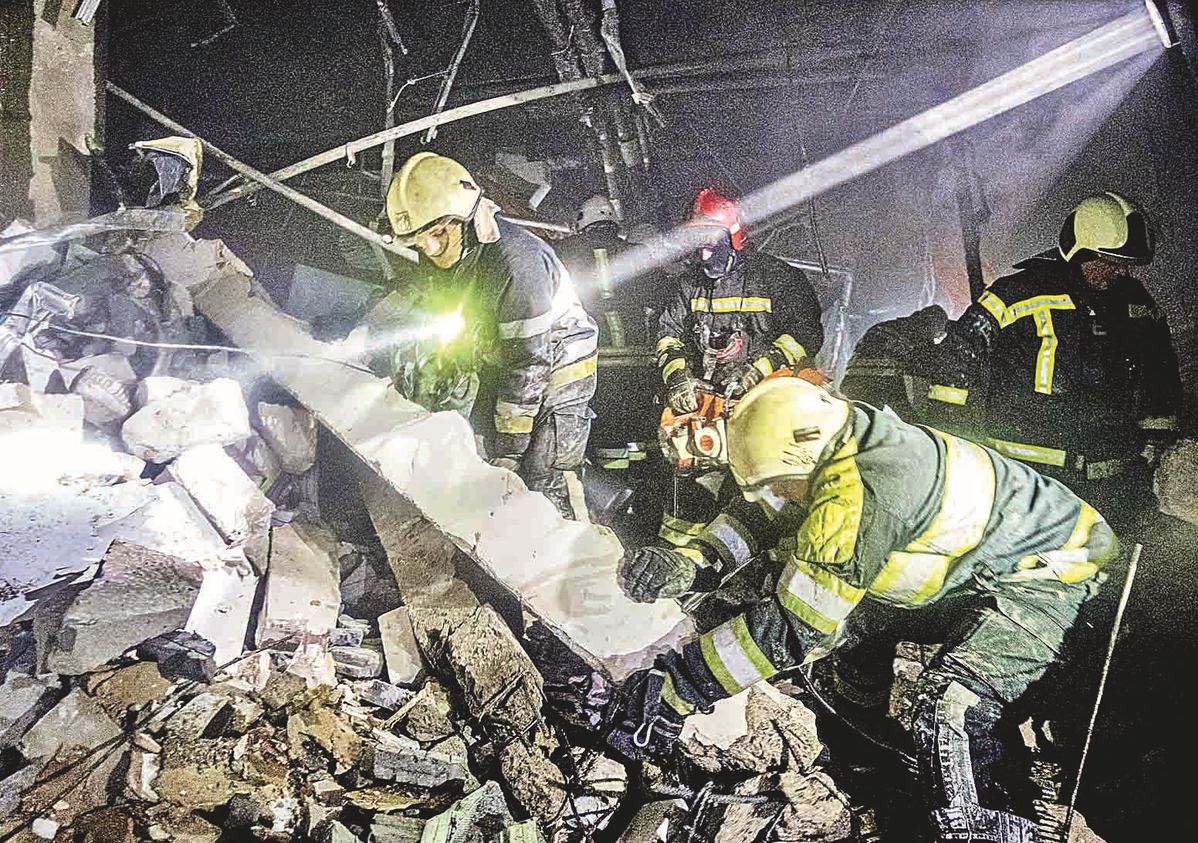 Russia's Defense Ministry said Ukraine had until 5 am on Monday to respond to the Russian proposals, warning that more than a court-martial awaits those who do not surrender.
The southern port city of Mariupol is a pivotal target in Russia's special military operation in Ukraine.
"We can't talk about surrendering weapons," Vereshchuk said hours before the Russian deadline passed.
"We have already informed the Russian side about it," she said, demanding that Moscow instead open humanitarian corridors to allow an estimated 350,000 people still trapped in the city to leave.
Regardless of the entrenched differences between the two sides, David Arakhamia, the leader of the parliamentary group of the ruling Servant of the People party, said the talks are continuing every day, according to a report by news outlet Ukrainiskaya Pravda.
Picking up on Vereshchuk's demand for humanitarian corridors from Mariupol, Mikhail Mizintsev, chief of Russia's National Defense Management Center, said that Russia would open eastward routes from 10 am to 12 am on Monday.
According to Mizintsev, each convoy would be escorted by mine-clearing personnel in order to ensure a safe evacuation of civilians.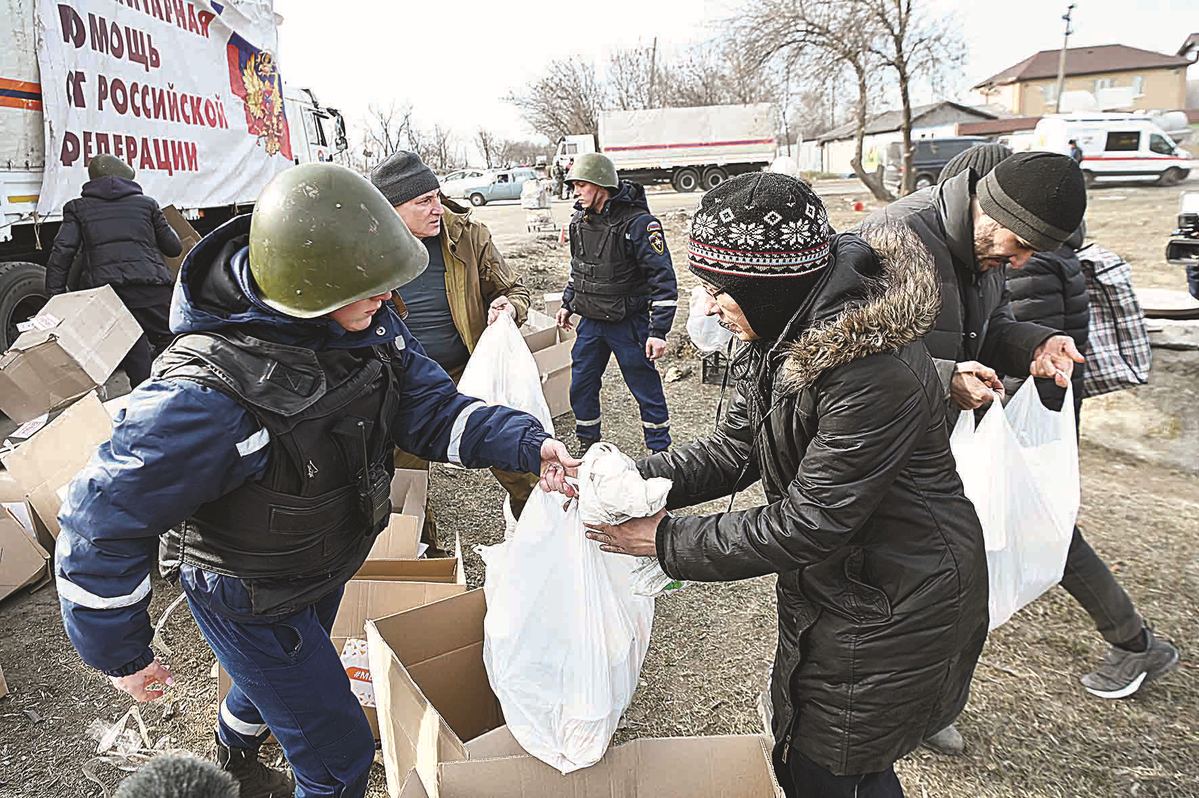 Russia announced eight humanitarian corridors for Sunday, with Ukraine announcing seven additional routes, Mizintsev said.
Meanwhile, Russian forces have continued their campaign for the capital. Ukraine's State Emergency Service said late on Sunday that a shopping center and cars in an adjacent parking lot caught fire following Russian bombardment in Kyiv's Podilskyi district.
Kyiv Mayor Vitali Klitschko announced a new curfew for the Ukrainian capital later on Monday that would last until Wednesday morning, according to Agence France-Presse.
Russian Defense Ministry spokesman Igor Konashenkov said the forces were completing the defeat of the Donbass nationalist battalion and have advanced 12 more kilometers.
United States President Joe Biden will travel to Warsaw on Friday, after meetings in Brussels, Belgium, with NATO allies and G7 and European Union leaders, according to a statement from White House press secretary Jen Psaki.
Agencies contributed to this story.