Alpine ski doctor shares her experience of serving Beijing 2022
Share - WeChat Editor's Note: The eyes of the world are turning to China. In this ongoing series How-to China, we tell stories about how Chinese approaches promote understanding, solve problems and improve the lives of people around the globe.
Che Lu, a member of the alpine ski medical team for the Beijing 2022 Winter Olympics and Paralympics, shared her unique experience of serving the global event in an interview with China Daily.
Here are the excerpts.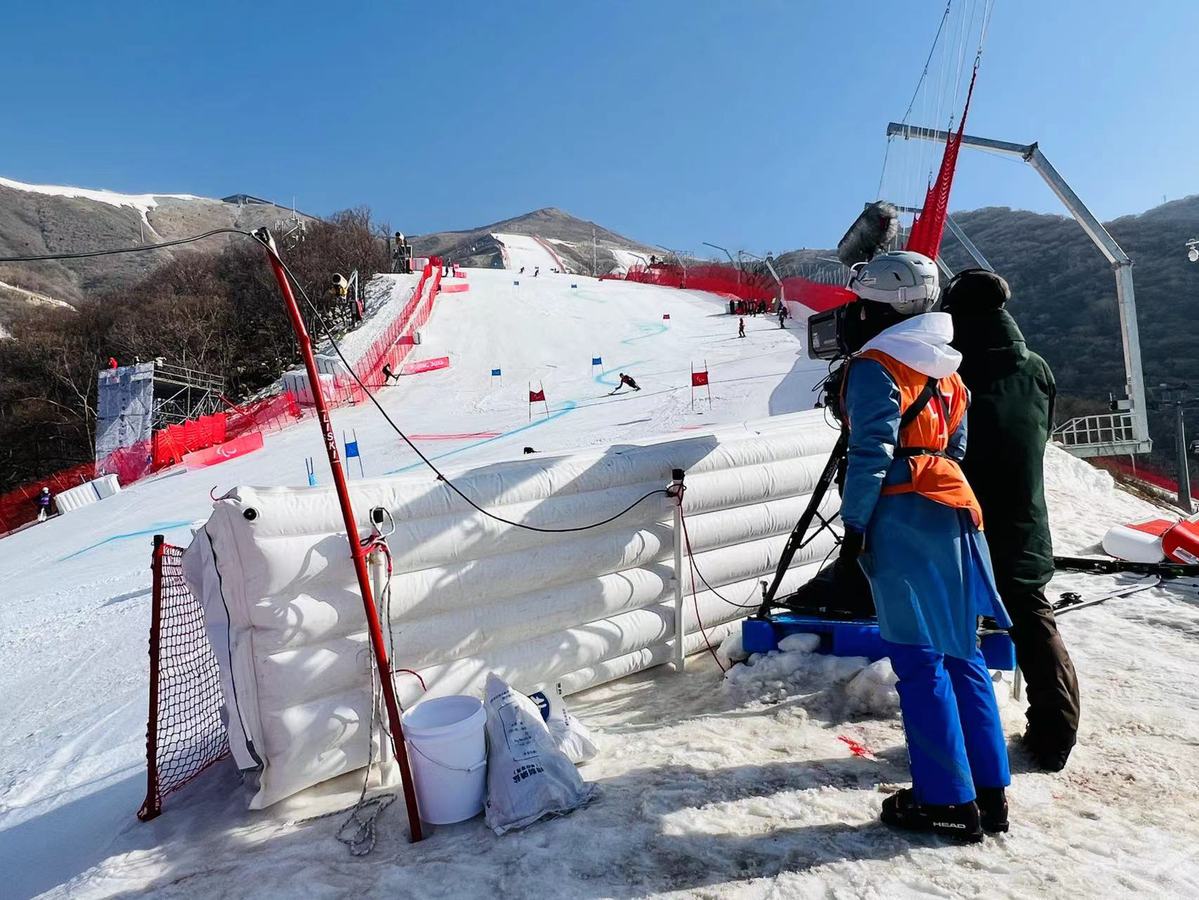 Q: Who are the members of the alpine ski medical team?
Che Lu: China's alpine ski medical team for the Winter Olympics and Paralympics is made up of 37 ski doctors who spent four years preparing for this international sport event.
They are all healthcare professionals who know how to ski and were recruited into the team after undergoing qualification tests based on their skiing, English communication as well as trauma life support skills.
Since there aren't that many Chinese with experience of serving international alpine ski events, 12 foreign doctors joined us to provide medical service during the Winter Olympic and Paralympic Games. Most of them are from European countries where alpine ski has enjoyed a longer history.
Together with snow patrollers, ski doctors, from home and abroad, provide medical service at the National Alpine Ski Center (Yanqing competition zone).
Q: Can you give a brief introduction of alpine skiing?
Che Lu: Alpine skiing is one of the flagship events at the Winter Olympics. It is one of the most physically demanding sports during which athletes race down the mountain with speed reaching up to 150km/h, while navigating a winding course full of sharp turns and soaring jumps.
Any mishap could be devastating. Injuries during the race vary from a sprain to traumatic head injury or massive bleeding.
Para alpine skiing is even more challenging. Para alpine racer can be categorized as VI (visual impairment), sitting or standing.
For the visually impaired athletes, racing the mountain at a speed of around 100km/h with only the sound of their guide to follow is unimaginable.