Shuey Rhon Rhon lights up hearts
Share - WeChat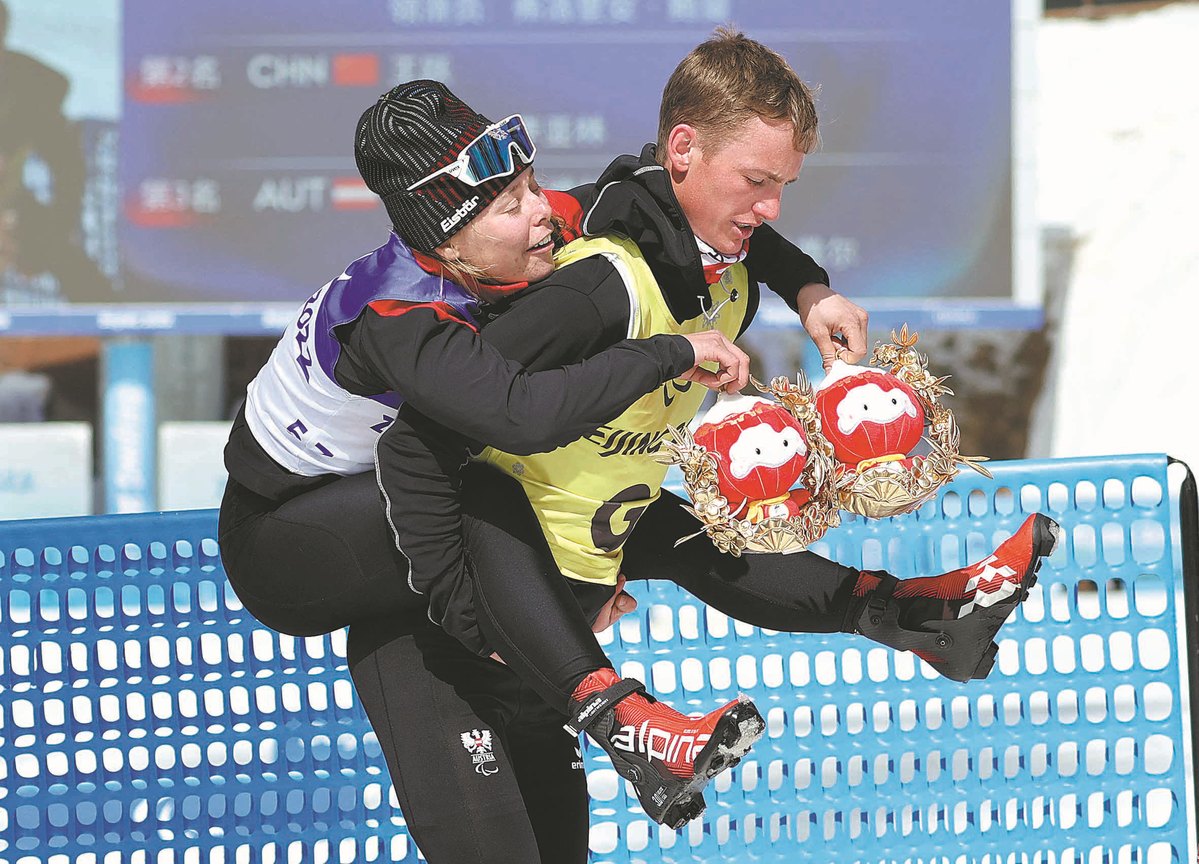 Cute Paralympic mascot a 'bridge connecting cultures'
Over the course of the Beijing 2022 Paralympic Winter Games, one topic has hovered around the top of what has been trending on Chinese social media-Paralympic mascot Shuey Rhon Rhon.
Shuey Rhon Rhon is a chubby, childlike traditional Chinese lantern with a patch of snow on its head depicting a message of good luck, topped with a crown.
Like its Olympic counterpart, Bing Dwen Dwen, Shuey Rhon Rhon has won the hearts of both athletes and spectators.
Canadian ice hockey player Billy Bridges has been posting images of Shuey Rhon Rhon souvenirs on social media. "Shuey Rhon Rhon is so cute," he said. "(I am) absolutely obsessed with all the Shuey Rhon Rhon merch."
Alpine skier Jakub Krako of Slovakia bought a Shuey Rhon Rhon doll at the Paralympic Village in Beijing's northern suburb of Yanqing. For him, the mascot is not only a symbol of the Paralympic Winter Games, but also a bridge connecting cultures.
"I want to take it back to my friends and family so that they can also better understand Chinese culture," said Krako.
Austrian skier Johannes Aigner bought four. The Beijing 2022 multiple medalist said he had learned some Chinese culture at school and was interested in learning more with the mascot. "I will definitely give one to my parents and my family to share the happiness," said Aigner.