Strong Sino-US ties key to global prosperity
Share - WeChat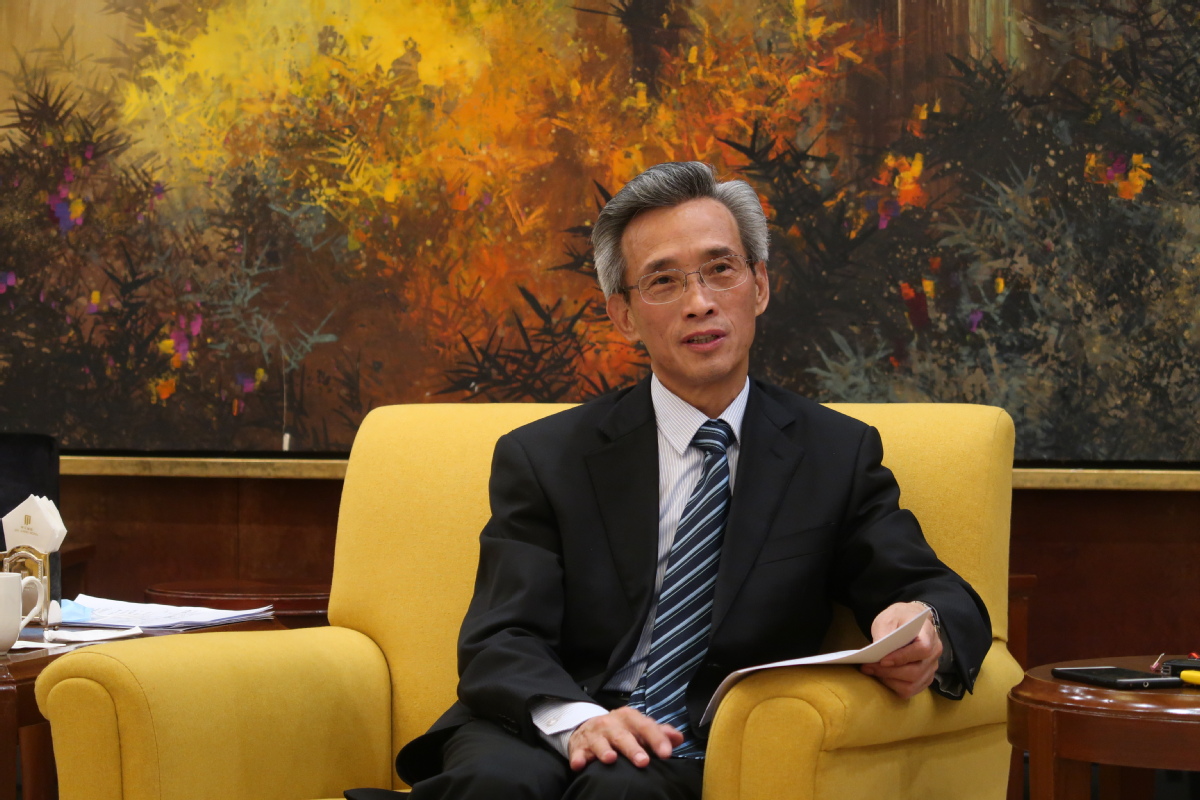 Cooperation and exchanges between China and the United States have brought great benefits to the world in the past 50 years, and the two countries' ideological differences should not be used as excuses for a confrontation, said Lin Songtian, president of the Chinese People's Association for Friendship with Foreign Countries.
Lin made the remarks on Monday on the sidelines of a ceremony marking the 50th anniversary of the Shanghai Communique, which was issued on Feb 28, 1972 and had set the stage for the normalization of Sino-US ties.
"The leaders of China and the US at the time agreed to disagree and chose to normalize the relations based on the principles of respect for the sovereignty and territorial integrity, equality and mutual benefit, peaceful coexistence, and non-interference in the internal affairs of each other," said Lin.
"Fifty years on, the differences in ideologies, political systems and cultural values still exist between China and the US, but they should not affect the joint development of the two countries."
Lin cited statistics that show China-US bilateral trade amounted to $755.6 billion in 2021. In addition, Chinese investments created around 2.6 million jobs in the US over the past few years, while personnel exchanges between the two countries exceeded 5 million people annually before the pandemic.
"History and reality both show that safeguarding the China-US relations meets the interests of the peoples of both countries and is conducive to world peace and prosperity," he said.
Lin then shared the impressions he has about Americans.
"First, they are all friendly, confident and open. Second, they all want to live a peaceful and happy life - this is what the Chinese want as well," he said.
"I believe that some unfriendly, unreasonable and dishonest US politicians don't represent the true American people."
In spite of the restrictions brought by COVID-19, Lin said the Chinese People's Association for Friendship with Foreign Countries has conducted many virtual meetings with people in US sister cities, business circles, and think tanks, as well as with associations such as the Flying Tiger Historical Organization.
"Today's meeting in commemoration of the 50th anniversary of the Shanghai Communique was attended by 760 guests from China and the US, and many American diplomats and businesspeople based in China have come for the event," he said.
"Their support has shown that there is a strong foundation in society for friendly exchanges between the two countries. We hope to have more face-to-face exchanges when the pandemic is over."