US executives single out US-China collaboration benefits
Share - WeChat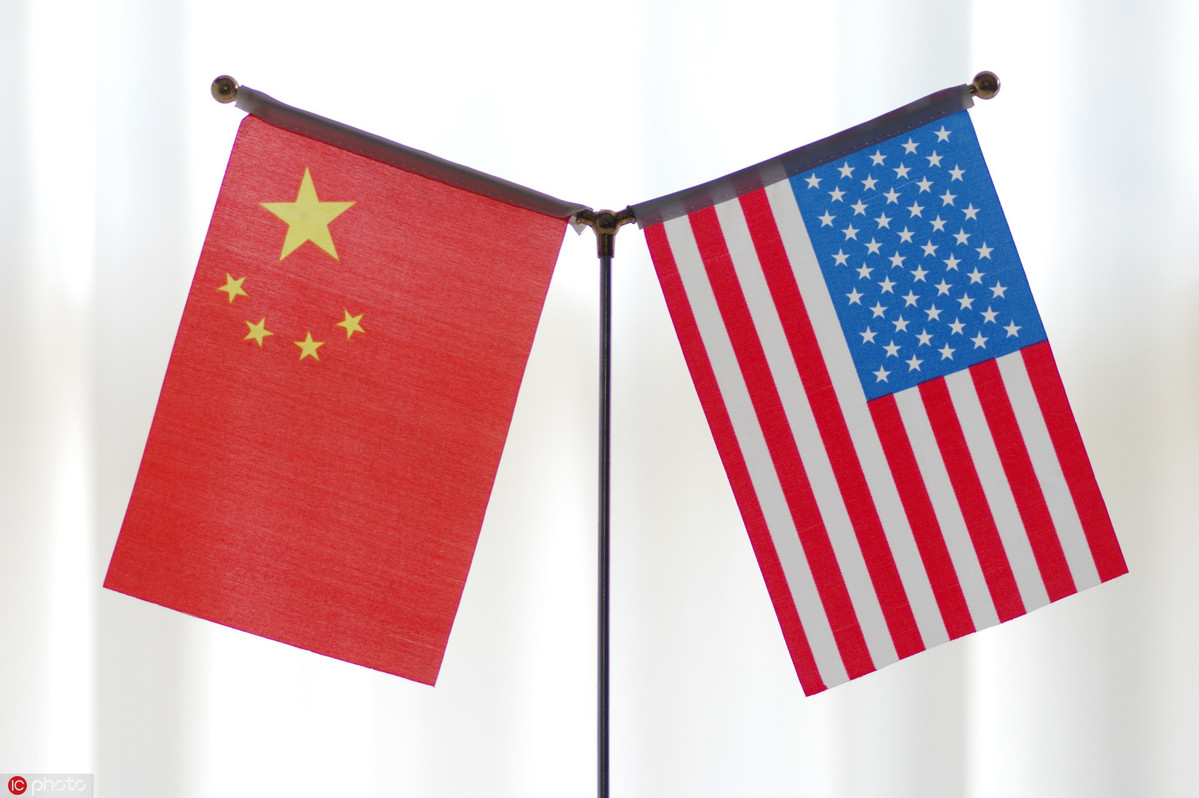 Executives of American companies in China in finance, health care and higher education said that since the Shanghai Communique was signed 50 years ago, bilateral collaboration has helped benefit both the United States and China.
The executives also expressed hope that bilateral exchanges will continue for another 50 years. They made their comments at an event held partially on site in Shanghai and partially online with more than 900 attendants on Thursday. It was organized by the American Chamber of Commerce in Shanghai, the National Committee on United States-China Relations and the Committee of 100 to celebrate the 50th anniversary of the signing of the Shanghai Communique.
Sean Stein, senior adviser at Covington and Burling LLP, an international law firm based in Washington, DC, and former US consul general in Shanghai, said the communique opened the door and paved the way for people to people exchanges.
"The real work of building the relationship was done by regular Americans, by regular Chinese, by businesses, by traders, by investors, by universities, by academia and students. That is the real strength, mortar, glue and cement of the relationship was coming from," he said as the discussion moderator.
Jeffrey Lehman, vice-chancellor of NYU (New York University) Shanghai, said collaboration in higher education not only helped people in both countries to understand each other better, but also helped to better prepare the students to thrive in a more open world.
From student exchanges and joint degree programs between American and Chinese universities to joint universities such as Duke Kunshan University and NYU China, a lot has been achieved in higher education exchanges, Lehman said.
"I believe that the best education today is a cosmopolitan education. It requires people to become comfortable crossing borders and to be comfortable effectively working as members of multicultural and multinational teams. The best way to do that is to have joint programs where students are living together and studying together with people from the world," Lehman said.
The US has also benefited tremendously from this. A large number of Chinese students chose to stay in the states. They became American citizens, leading figures in business, higher education, research and other sectors.
Lehman said that last year almost half of the articles published in American research journals included one co-author born in the US and one born in China.
"If you look at the most cited articles in Nature and Science, at least one author who's at an American university has a Chinese last name," he said, adding that he hopes such beneficial exchanges will "continue for the next 50 years".
Roberta Lipson, CEO and founder of United Family Hospitals (UFH), has spent 30 years in China's health care industry. She recalled how she brought the first ultrasound and MRI machines, among other medical equipment, to China and helped to modernize China's health care sector.
UFH, the first foreign invested and managed private health care group in China, has established private hospitals and clinics in major cities like Beijing, Shanghai, Guangzhou, Tianjin and others. The first hospital established in 1997 served predominantly expats. Now, more than 70 percent of its patients are Chinese citizens.
Lipson said that the collaboration has grown in many areas since 1971, including the establishment of the Chinese CDC and a joint effort to curb the spread of SARS. She also saw academic changes where hundreds of thousands of students were sent to the US and China and made great strides in medicine and health care. America benefited from exporting equipment to China.
"Sadly, the public health collaboration and the academic exchanges have greatly suffered since 2017 when the US began reducing its funding for those projects as well as our own public health efforts," said Lipson, adding that the reduction led to problems for early response to COVID because there were no people on the ground when it hit.
"We make great contributions to each other by way of our collaborations, and they need to resume," Lipson said.
China's financial market has opened up further in recent years, according two other executives.
Christine Lam, CEO of Citi China, said she has witnessed the acceleration in the opening-up of the financial sector in China in the last a few years.
"Despite all the rhetoric, headline news and the global pandemic constraining international travel, those activities are still going strong," Lam said. "I see need for global banking equally robust from both sides of the equations."
Citi China serves about 70 percent of Fortune 500 companies in China, Lam said. "In the last three years, we have seen our client base committing over 100 billion dollars of investment in China."
Lam said cross-border capital flows have been particularly vibrant and robust with relaxation in equity ownership, and global capitals coming onshore and playing a much more active role in China's financial service sector.
Walter Liu, CEO of American Express China, said his company has been involved in the US-China relationship since the very beginning. For example, American Express provided traveler's checks for Richard Nixon's visit to China in 1972 and arranged travel for US athletes involved in ping-pong diplomacy.
American Express also has advanced its presence in China in the last two years by becoming the first Sino-US foreign network in 2020 to process credit and debit cards. The company has created chips to process payment according to standards both in China and the US. The company also has issued more than 70 financial products inside China in the last two and half years.
Such mechanisms help the two largest financial-payment markets to become more and more seamless, Liu said. By working together, the two largest financial markets can work together on proper standard, stability and best practice, he added.
Wuke Zhang from Oxford, Ohio contributed to the story