Top 10 Chinese cities in express delivery volume
Share - WeChat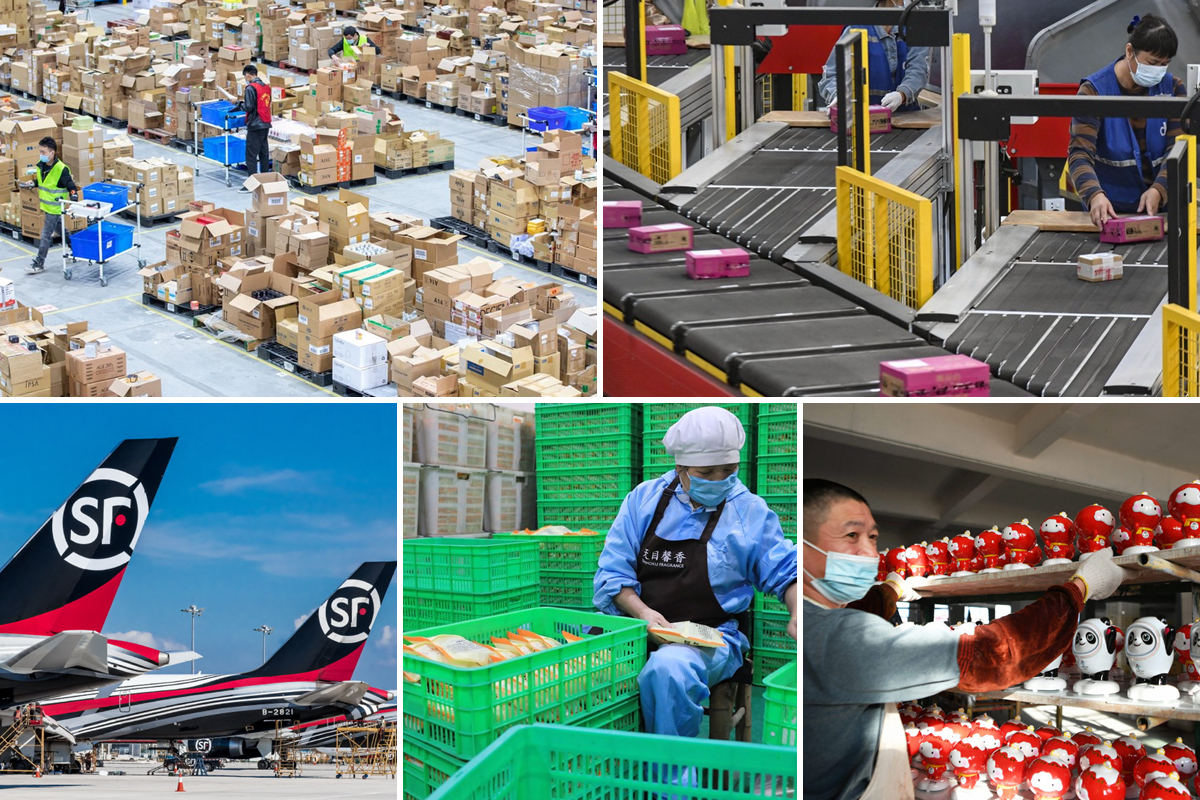 China's express delivery volume reached 108.3 billion pieces in 2021, up 29.9 percent on a yearly basis, according to the State Post Bureau statistics.
Business revenue reached 1.03 trillion yuan ($163.26 billion) during this period, up 17.5 percent year-on-year.
Among them, intra-city express service delivered a total of 14.11 billion pieces, an increase of 16 percent over the previous year, while 92.08 billion cross-region pieces were completed during the same period, a yearly jump of 32.8 percent.
The Jinhua city of East China's Zhejiang province, with a total of 11.64 billion pieces, ranked first in express delivery volume last year. Guangzhou and Shenzhen recorded more than 5 billion pieces of express delivery last year, respectively, said the bureau.