Losses skyrocket as wave of shoplifting sweeps US
Share - WeChat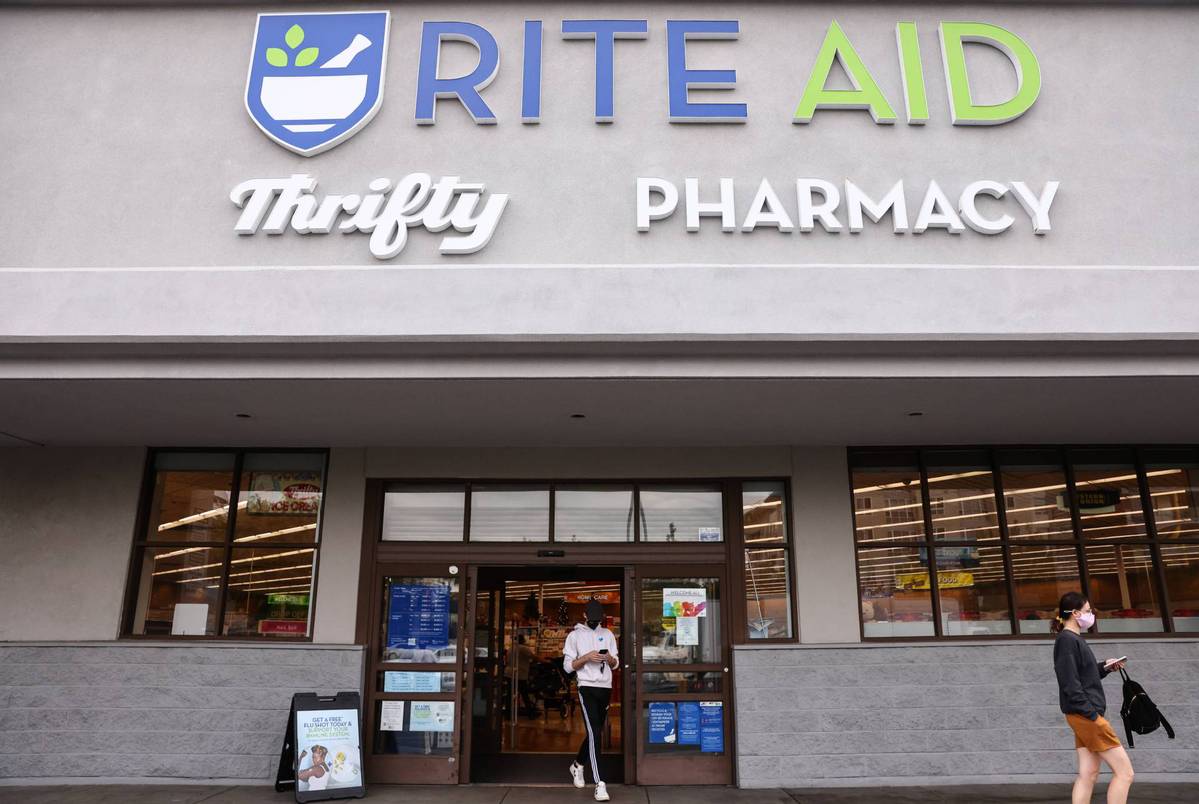 At a Rite Aid drugstore in Midtown Manhattan that recently closed its doors, more than $200,000 worth of goods were reportedly stolen in December and January.
"They come in every day, sometimes twice a day, with laundry bags and just load up on stuff," a store employee told the New York Post.
Shoplifting and retail crimes have been soaring throughout the United States for the past five years, forcing retailers to bulk up on security.
National chains like Rite Aid are closing hard-hit stores, locking up aisles of seemingly mundane items like deodorant and toothpaste.
A video of rib-eye steaks locked behind wire mesh in Florida recently went viral.
On Feb 11, the New York City Police Department shared images of a man accused of attacking a Duane Reade employee who confronted him for allegedly stealing items at the Manhattan pharmacy. The man proceeded to punch the worker in the face before grabbing her hair and throwing her to the ground.
Rampant shoplifting at chain stores in New York City also led to another Rite Aid store on Manhattan's Upper East Side to close its doors on Feb 15.
The NYPD reported that it has not seen shoplifting levels this high since 1995. From Jan 1 through Sept 12, 2021, police reported that there were more than 26,000 shoplifting complaints compared with the same time period in 2020, which was over 20,000.
John Catsimatidis, owner and CEO of the Gristedes, a grocery chain in Manhattan, told the Daily Mail that the thieves are not hungry vagrants, but "professional criminals" who often travel to the city from other states, where they cannot get away with such crimes.
"I love New York City and it has got to survive," he said. "We have got to put our foot down to make sure that it does survive. Enough is enough."
A Rite Aid employee was fatally shot in Los Angeles last year when he confronted two men leaving the store without paying.
Store closures
Walgreens, a drugstore chain and parent of Duane Reade, cited shoplifting as the reason it was planning to close five stores throughout the city in November. Seventeen stores had already been closed. It has already closed 10 stores in San Francisco since 2019.
The National Retail Federation, or NRF, reported that store losses mounted from $453,940 per $1 billion in sales in 2015 to $719,458 per $1 billion in 2020.
In a survey of 55 retailers, half of the respondents said they saw an increase in shoplifting this past year. Nearly two-thirds of the retailers said that violence associated with store thefts has risen, led by organized groups that resell the goods they steal, according to the NRF's 2021 National Retail Security Survey.
The NRF says the groups "typically steal a mix of valuable high-end products and cheap but easier to fence everyday necessities".
The CEOs of nearly two dozen retail companies wrote a letter to US congressional leaders in December to pass the INFORM Act, which would require online marketplaces like Amazon, eBay, and Facebook to verify sellers and provide contact information to buyers.
Brian Dodge, president of Retail Industry Leaders Association, told news site Axios that thieves today can sell products to unsuspecting customers. The offenders are "hiding behind fake user names and untraceable email addresses rather than legitimate kinds of business information that any other operating business would have to provide-like a name," he said.
Up to 15 percent of retailers now use using radio frequency identification technology to track shoplifters, reported NBC News citing retail security experts. The practice has raised privacy concerns.
Heng Weili in New York contributed to this story.