Commemorative coins, banknotes for Beijing 2022 gain popularity
Share - WeChat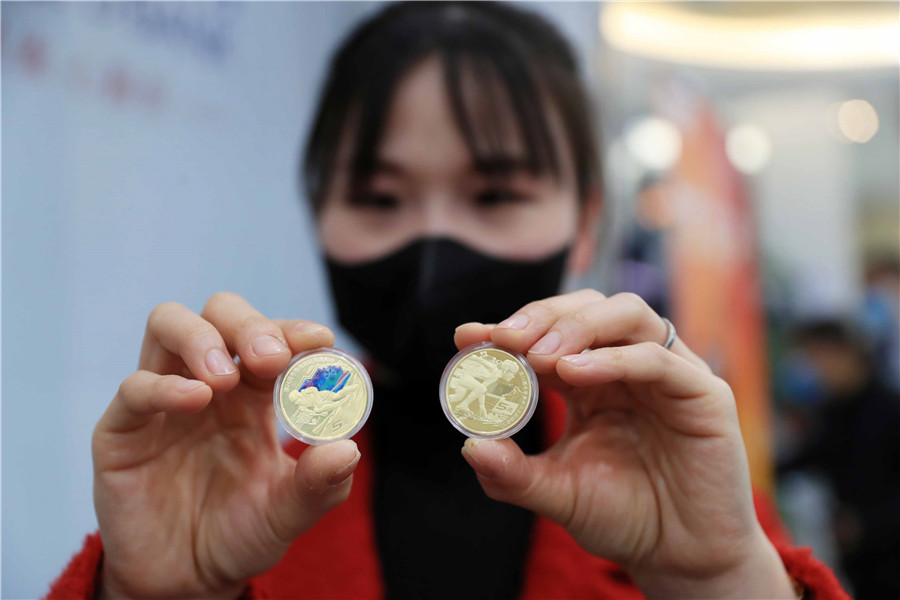 Commemorative coins and banknotes for the 24th Winter Olympic Games and Paralympics were released in China.
The face value for the coin and banknote are 5 yuan ($0.79) and 20 yuan, respectively. The banknote features a watermark of Bing Dwen Dwen, the Olympic mascot.
Many people waited in line for the limited edition commemorative coins and banknotes before the bank opened in Shanghai.
Due to the success of the Winter Olympic sports gala in China, many people have shown enthusiasm for ice and snow sports and related products. China has not only held the Games successfully to spread the Olympic spirit but also helped promote finance and economic development.