Gu wins women's free ski halfpipe, her second gold for China at Beijing 2022
Share - WeChat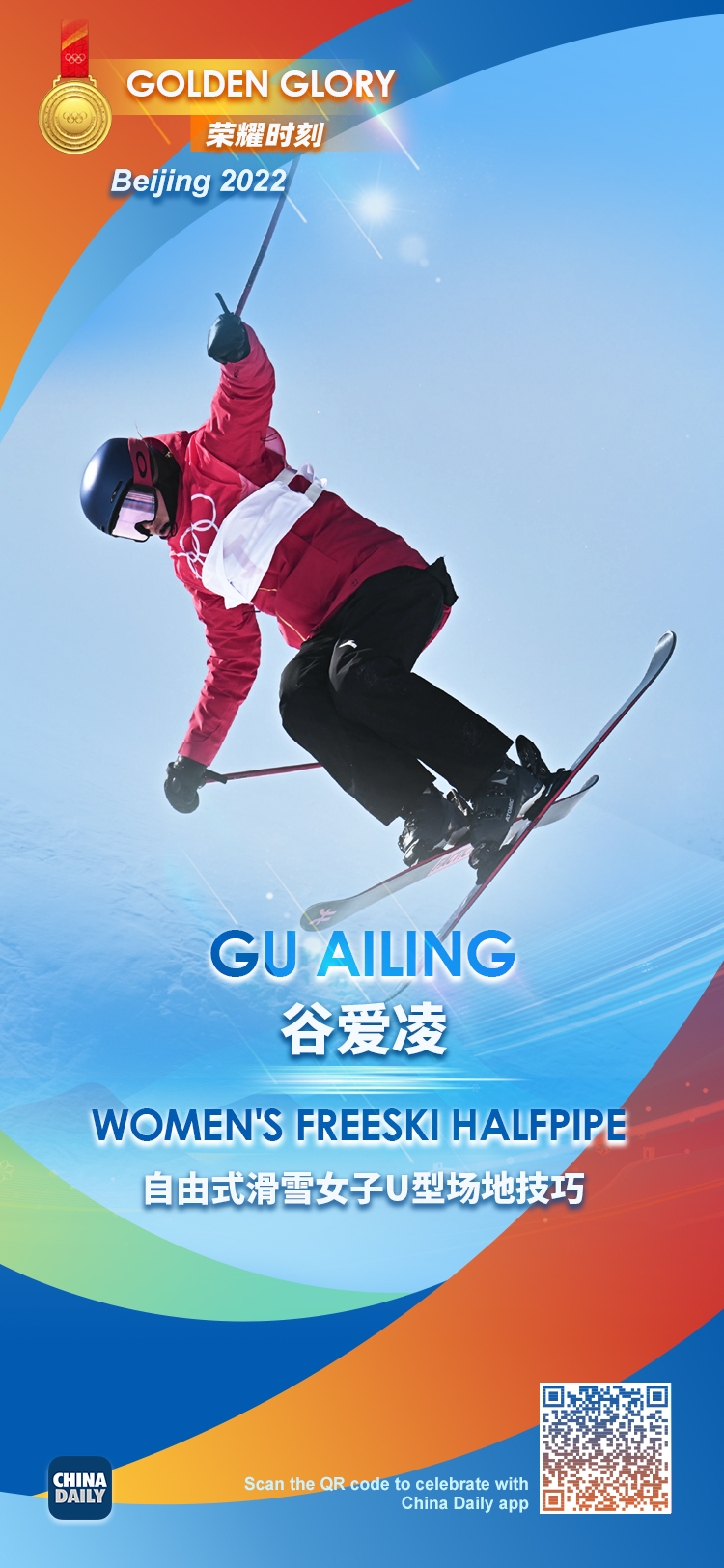 CHONGLI, Zhangjiakou -- Free ski talent Gu Ailing eased to top podium of her odds-on halfpipe at the Beijing 2022 here on Friday, which is her second gold medal for host China.
Gu, 18, grabbed her first gold in the big air event in her Olympic debut on Feb. 8 in Beijing, and won the silver in the slopestyle here on Feb. 15.
On winning three medals at Beijing 2022, Gu said, "It has been two straight weeks of the most intense highs and lows I've ever experienced in my life. It has changed my life forever."
"I'm so honored to be here and I'm even more honored by this platform that I've been given to be able to spread this message and inspire young girls through my own passion for the sport and to be able to hopefully spread the sport to people that might not have heard of it before," she added.