Cultural elegance on ice
Share - WeChat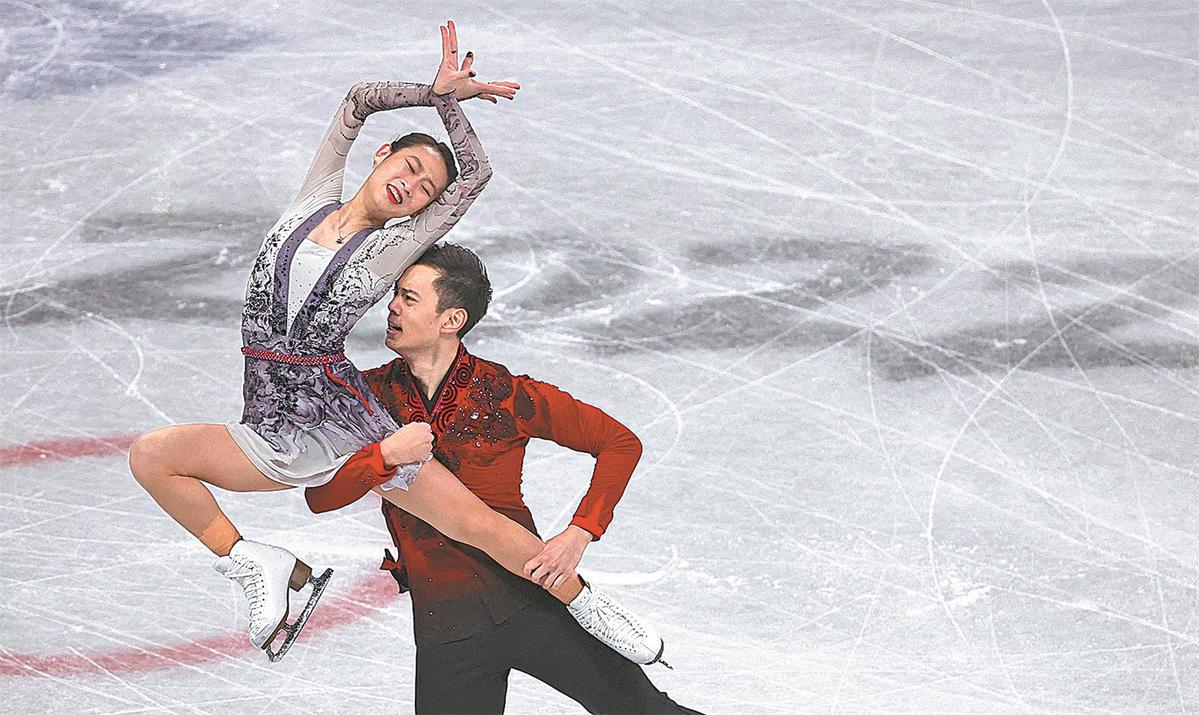 Jin finished fourth in Pyeongchang, the best-ever result for China in the men's singles figure skating at any Winter Games. He is now China's best male figure skater.
Figure skating has been around for centuries in Europe and the United States, and so traditionally the best athletes come from these places. But in recent years, more Asian athletes have been taking part, adding their own cultural elements to the competition.
When Chinese pair skaters Peng Cheng and Jin Yang practiced on the rink at the Capital Indoor Stadium on the eve of the Chinese New Year, they wore their unique performance outfits for the forthcoming competition.
"Suzhou embroidery, which is listed as China's national intangible cultural heritage, that is used in my new competition apparel was weaved stitch by stitch. It is a very delicate handicraft," Jin Yang said.
China's ice dancing pair Wang Shiyue and Liu Xinyu were also hailed online for their outfits inspired by Chinese landscape paintings in the free dance competition. The pair performed to Kung Fu Piano from the hit animated movie Kung Fu Panda.
The internet was flooded with comments such as "It's so beautiful", and "I'm overwhelmed just listening to the beginning of the music".
XINHUA