Setting a tone for the Olympics
Share - WeChat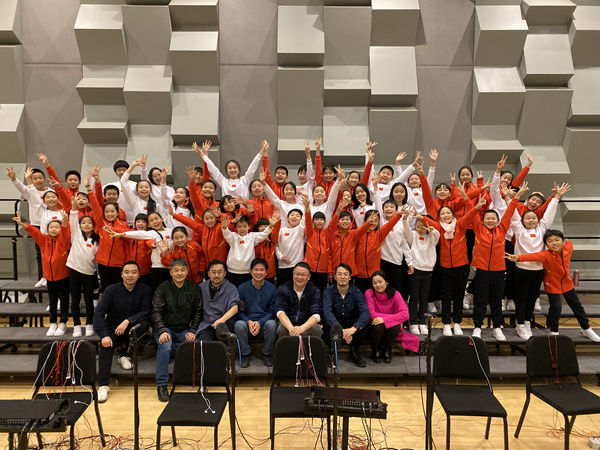 In 2004, Zhao Lin also composed for the Silkroad Ensemble, a world-music initiative overseen by cellist Yo-Yo Ma.
Other music highlights during the opening ceremony included a student chorus from Fuping, Hebei province, singing the Olympic anthem in Greek, and a child trumpeter playing the melody of Me and My Motherland, also a household song in China.
Unlike the theme song of the 2008 Summer Games in Beijing, You and Me, which was performed by Chinese pop star Liu Huan and British soprano Sarah Brightman, the theme song for the opening ceremony of 2022 Winter Games, titled Snowflake, was performed by about 140 children, between ages 7 and 12.The children are from the Beijing Philharmonic Choir, which was founded in 1983 by music educator Yang Hongnian (1934-2020).
According to Yang Li, president and principal conductor of the Beijing Philharmonic Choir, and son of Yang Hongnian, the choir also performed at the opening ceremony of the 2008 Summer Games.
"Children represent the future. Their voices are pure and innocent, just like snowflakes, and crystal clear," says Zhao Lin, adding that the song was chosen from over 40 songs written by Chinese songwriters.