Health authority warns against reckless control measures during holiday
Share - WeChat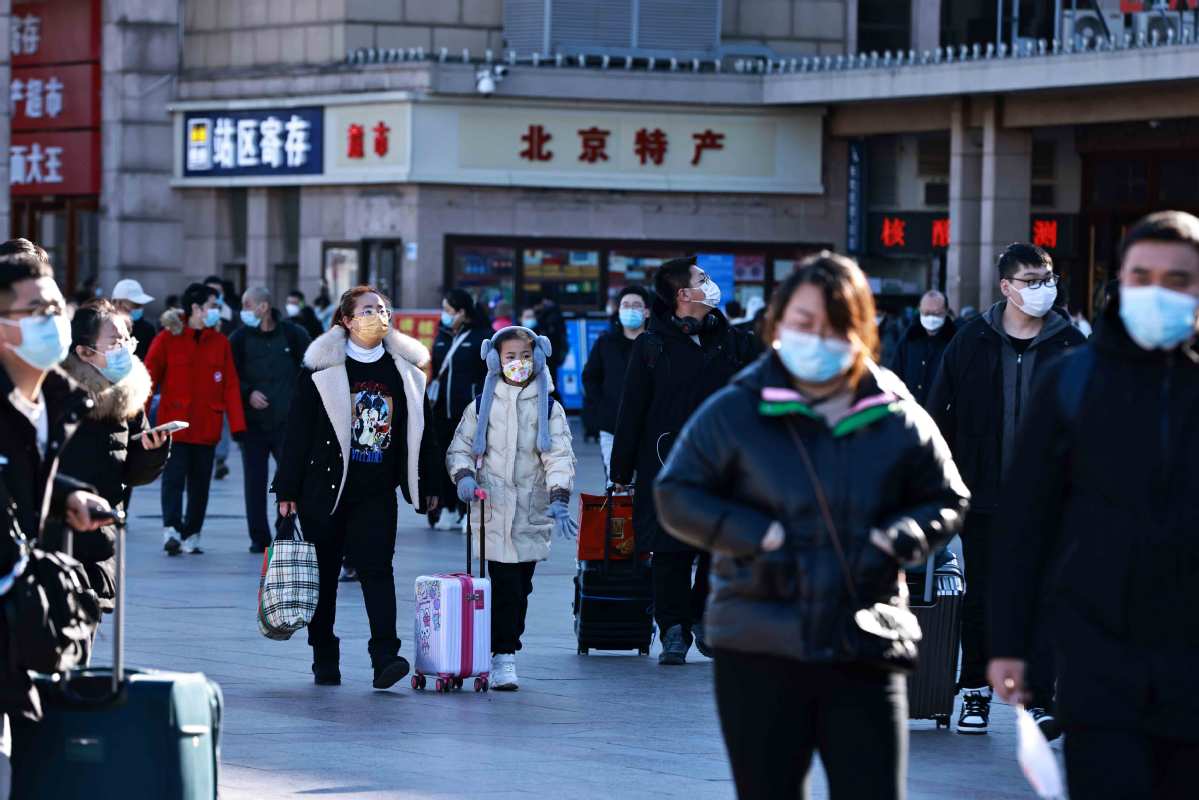 Local governments should not recklessly impose additional COVID-19 measures targeting people returning from other regions during the Spring Festival holiday, the National Health Commission said on Saturday in response to recent complaints filed by returnees.
Mi Feng, spokesman of the commission, said some people have complained about having difficulties in traveling back to their hometown for the seven-day holiday, which is due to start on Monday, because of extra COVID-19 curbs imposed by local authorities.
Such requirements include restricting people from low-risk areas from returning and requiring them to undergo centralized isolation at their own expense.
Mi said during a news briefing the State Council's joint prevention and control mechanism has examined these issues and ordered some local governments to rectify.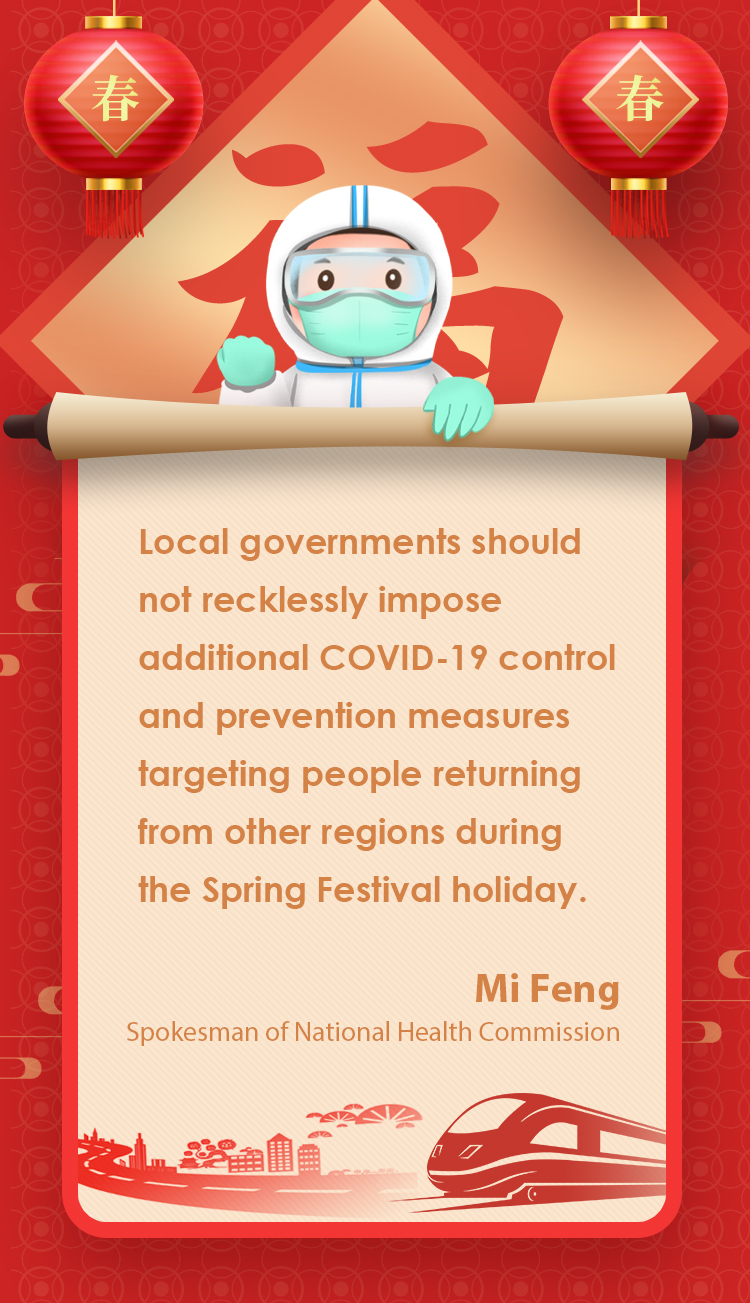 He stressed during the upcoming holiday, local governments must refrain from recklessly banning people from returning, expanding movement restrictions or applying policies targeting medium-or high-risk areas to low-risk areas.
In addition, local authorities should not require people returning from low-risk areas to go back or go through centralized quarantine, nor should they extend length of isolation periods at will.
He Qinghua, an official with the commission's Bureau of Disease Prevention and Control, said government departments or institutes found to violate these rules will be publicly reported.
Thanks to China's swift response, the country has brought several domestic outbreaks driven by the Delta or Omicron variants under control, according to He.
The Delta outbreak concentrated in Beijing's Fengtai district has been effectively contained, but local virus control work is still at a crucial stage, he said.
To ensure the domestic epidemic situation remains stable throughout the holiday, he said more efforts will be devoted to inspecting potential risks in key venues, such as first points of entry for travelers from overseas, centralized quarantine sites and COVID-19 designated hospitals. Testing and disinfection targeting high-risk goods will also be stepped up.
Once a new outbreak occurs, He said emergency measures should be rolled out in an assertive, prompt and scientific manner.
He added virus control policies should be precise to satisfy people's needs to reunite with families during the holiday.
As of Friday, China had fully vaccinated nearly 1.23 billion people, including over 210 million people older than 60, according to the commission.