In Tibet, two lives merge like great rivers
Share - WeChat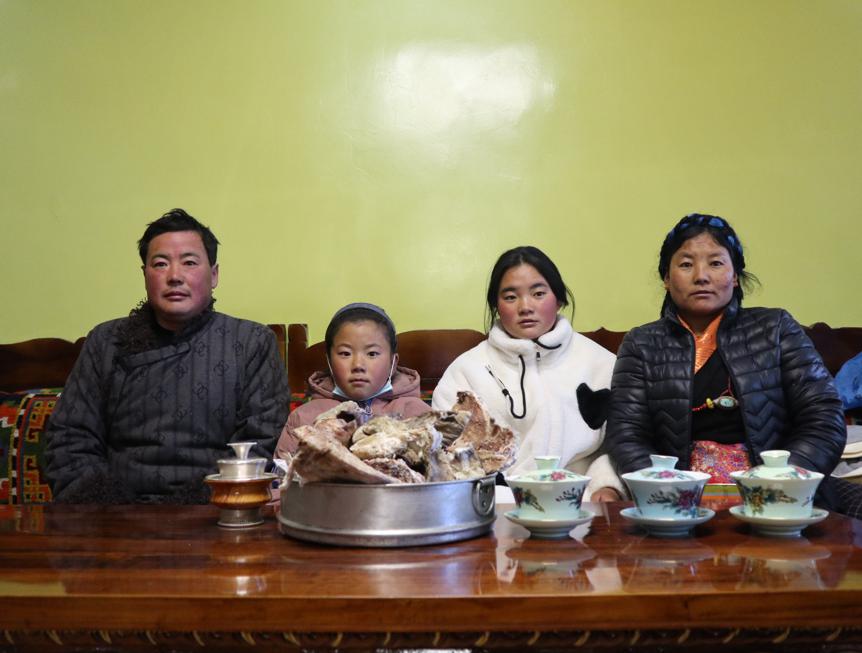 Situated near the convergence of the Nyangchu and Thanchu rivers in Shigatse, Tibet, Chakar village seems an altogether fitting home for a married couple of different ethnicities.
They merged their lives here nearly two decades ago. The woman, whose name is Yudron, is a native of Chakar, which is located in Norchung township in Shigatse's Panam county. Her husband, Li Fuhua, is from the Hualong county in Qinghai province, more than 2,000 kilometers away.
Like the confluence of the rivers, the couple's union — she is Tibetan, he is Han — mirrors the harmony between ethnic groups commonly found in the autonomous region. In the early 2000s, Li came to work at a construction site near Yudron's home. They met and fell in love.
"My parents worried at first that our marriage would not last long because he was from a place so far away, and our ethnic cultures were quite different," Yudron said. "Living together for years, however, we have learned how to be inclusive and respect each other."