Two cities prove that 'zero-case' goal is, in fact, doable
Share - WeChat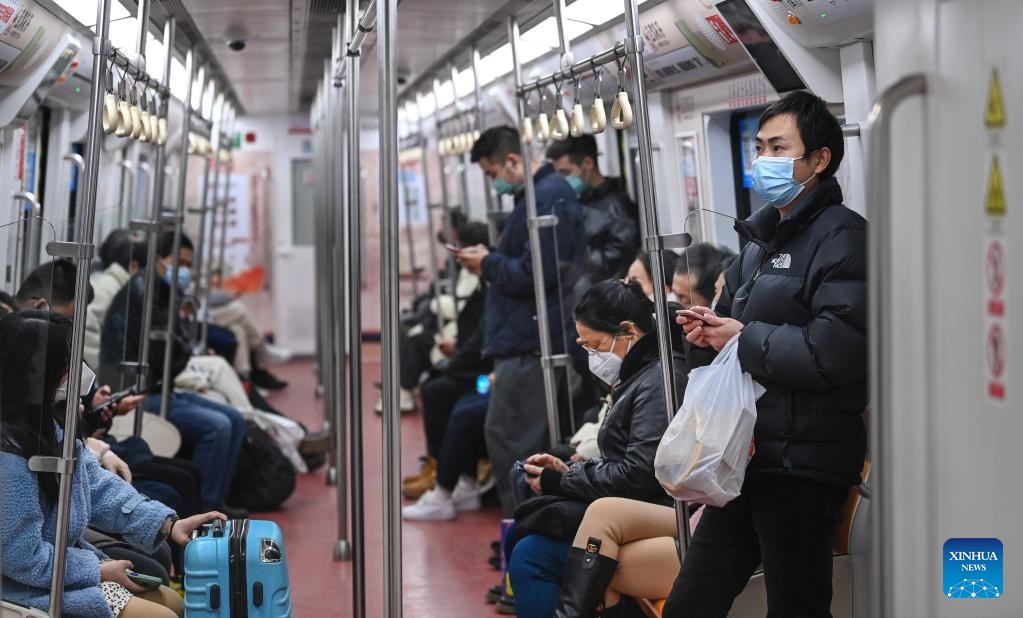 On Monday, Xi'an, the capital of Northwest China's Shaanxi province, saw its last two middle-and high-risk areas downgraded to normal, six days after its daily new COVID-19 infections returned to zero.
On Friday, Tianjin municipality reported "zero cases in society", which means all six new infections were found in people already in quarantine and no new infections were found outside the quarantine groups. In other words, the two cities that suffered most from the new wave of COVID-19 pandemic had both put it under control-the best evidence that China's "dynamic zero-case" policy works.
That's also the best evidence that an opinion piece in The New York Times, which called China's "zero-COVID" policy "a pandemic waiting to happen", is rather groundless. It claimed that "the goal (of zero cases) is unattainable", yet Xi'an attained the zero-case goal exactly one day before the New York Times piece was published. The piece turned a blind eye to this fact in the country it commented on.
The Omicron variant is highly transmissible. It remains necessary and effective to find those carrying the virus, provide timely medical care for them and check their close contacts in order to curb the spread of the virus.
That was done in Xi'an and Tianjin, and helped the two cities to bring their infections down to zero. Now it is being done in more cities to prevent a new wave of infections.
As part of its "dynamic zero-case" strategy, China has taken measures such as vaccination in addition to quarantines. By the end of 2021, more than 1.2 billion people, or 85 percent of China's population, had finished COVID-19 vaccination, including the booster shot.
Anyone doubting or challenging the effectiveness of Chinese vaccines should note that Wu Zunyou, chief epidemiologist at the Chinese Center for Disease Control and Prevention, told the media that domestic inactivated vaccines could protect 65 percent of people from getting infected, 86.3 percent from death, and 90 percent from having to enter the intensive care unit.
China's effective social governance net, which has won wide support from the people, also plays a crucial role. In Xi'an, for example, it took less than 48 hours to finish the first round of nucleic acid testing of all locals in mid-December. The common efforts of various levels of government, volunteers and the people made the rapid success possible.
Quick response, the high vaccination rate and effective governance explain why China can attain the "zero-case" goal.
The New York Times' opinion piece said that China has limited outpatient medical facilities or home care. That makes China's "zero-case strategy" even more necessary, because China cannot afford to let any "one" become "thousands", which would, as happened in the US, put the medical system under siege and push the death rate higher. China cherishes every life.
As the opinion piece noted, China has had fewer than 140,000 COVID-19 cases and fewer than 6,000 deaths, while the US, with one-fourth of China's population, has had 860,000 deaths, with some 2,000 more deaths every day. The piece concluded that "China has weathered the pandemic well so far".While the piece criticized China's "zero-case strategy", at least it knows which student gets an A and which gets an F in the exam called COVID-19.
In its final paragraphs, the opinion piece expressed worries about the "zero-case strategy "having "serious economic impacts" for the country itself and that of the world, given China's position in the world economy. Maybe it needed to look at data, announced by China's National Bureau of Statistics on Jan 17, that said China's GDP growth rate reached 8.1 percent in 2021, the highest in the past 10 years.
On Jan 14, the General Administration of Customs announced that China-US trade volume in 2021 reached $755.65 billion-28.7 percent higher than in 2020.
Each country has its own conditions and one cannot expect the US to adopt a strategy similar to China's. But the countries are not in a competition, arguing who takes the right path. Rather, humankind is in a race against the pandemic to save lives.
For the sake of lives waiting to be saved, take measures and do not point fingers.
The author is a writer with China Daily.