Action urged to rein in spread of vaccine fears
Share - WeChat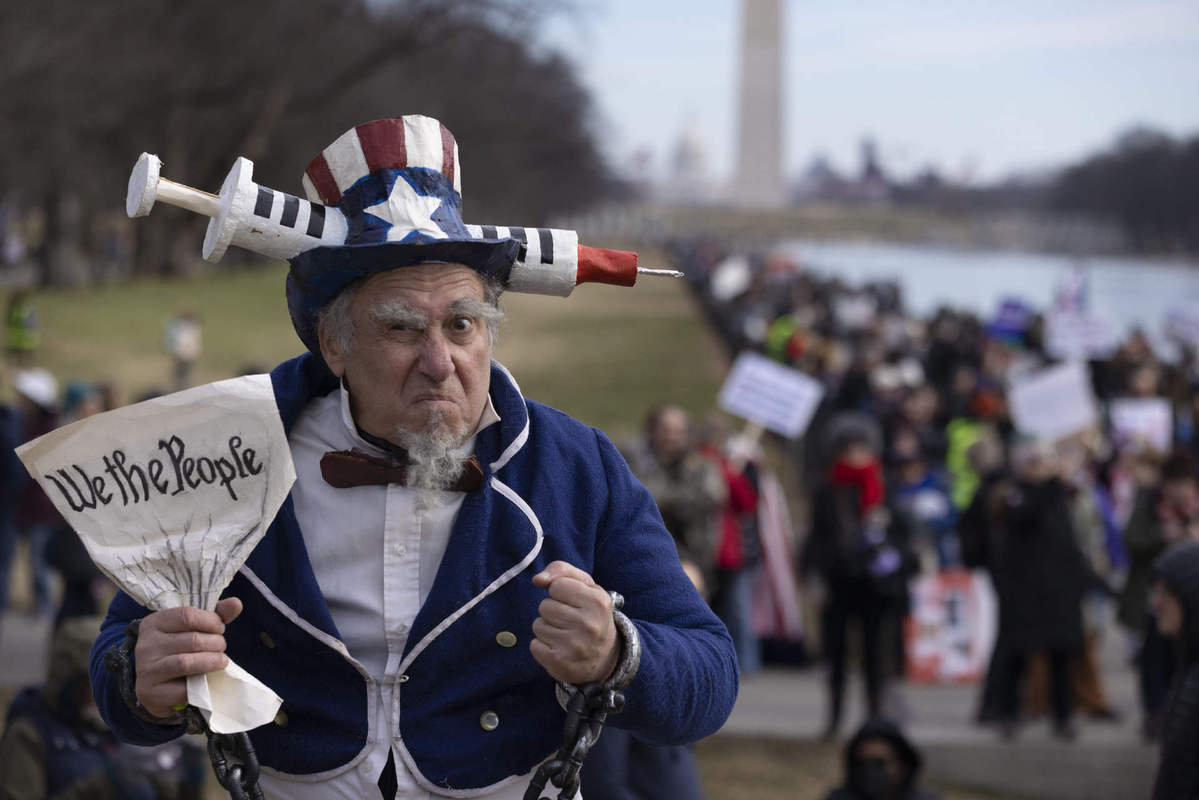 Biden administration has done nothing to end circulation of false information, expert says
Political leaders and health advocates are struggling to raise COVID-19 vaccination rates in the United States amid steady opposition from anti-vaccine activists, and some experts believe it's time for officials to tackle the fearmongers head on.
Eric Topol, a professor of molecular medicine at Scripps Research, said the administration of President Joe Biden has done nothing to counter the spreaders of false information on the lifesaving vaccines, and that has let their message grow quickly. "They just get bigger and more toxic, and they hoodwink and bamboozle more people who might have been neutral," he told The Washington Post.
National surveys found that about one in five adults remain unvaccinated in the United States. Among children ages 5 to 11, who became eligible for the shots in November, less than 20 percent are vaccinated. A November poll by the Kaiser Family Foundation found a majority of unvaccinated adults saying they will "definitely not" get a vaccine and are not confident in the vaccines' safety.
The widespread lack of confidence in the vaccines was on stark display at a rally in Washington, DC, on Sunday.
Anti-vaccination activists gathered at the same site where Martin Luther King Jr gave his 1963"I Have a Dream" speech in support of civil rights for African Americans. However, thousands of people who rallied at the Lincoln Memorial were demanding "medical freedom".
Some demonstrators said the march was billed as a protest against vaccine mandates rather than the medicines themselves.
Medical experts are worried about the influence the movement is having on ordinary people.
Jason Schwartz, a vaccine policy expert at Yale University, is troubled by the fact that an estimated 86 million people in the US eligible for a booster shot have not yet gotten one. He believes that confusion among people is one important factor for the reluctance.
"I think the evidence is now overwhelming that the booster is not simply an optional supplement, but it is a foundational part of protection," he said. "But clearly that message has been lost."
As for the anti-vaccination protest on Sunday, health experts and others say that the movement to challenge vaccines' safety and reject vaccine mandates has never been stronger and has millions of followers.
The 153 most influential anti-vaccine social media accounts and groups have accumulated 2.9 million new followers since January 2020, according to the Center for Countering Digital Hate, an advocacy organization focused on fighting vaccine misinformation.
In December 2021, the nonprofit watchdog said that 59 million accounts across social platforms follow peddlers of anti-vaccination propaganda.
Agencies contributed to this story.