Strict COVID-19 policy best option for China, official says
Share - WeChat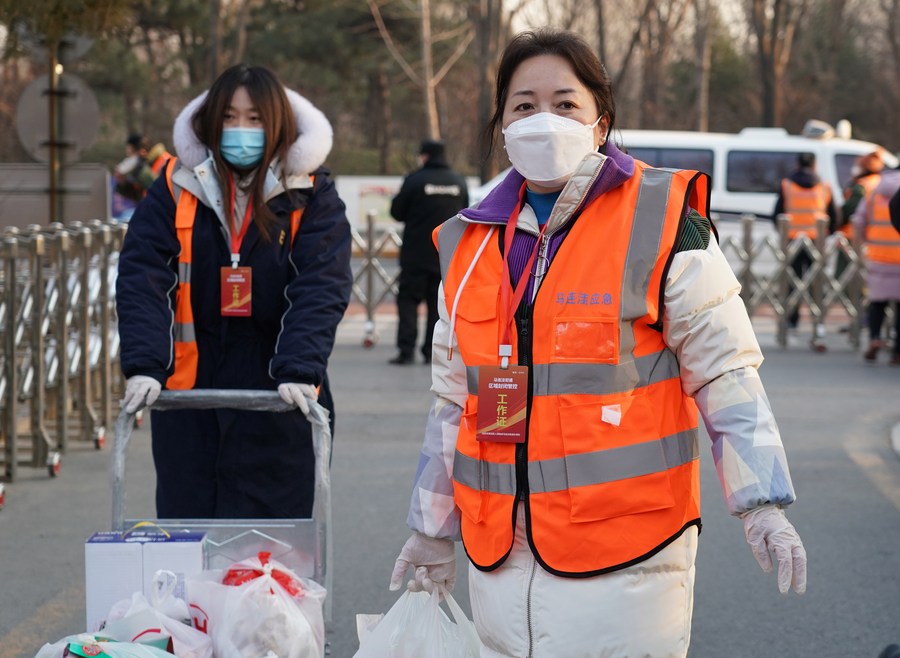 The best choice for China is to continue its strict COVID-19 containment strategy to prevent major domestic flare-ups and reduce the novel coronavirus's impact on normal life and production, a senior public health expert said on Saturday.
Liang Wannian, a disease control expert with the National Health Commission, said the COVID-19 pandemic is still raging worldwide and the pathogenicity and lingering effects of the Omicron strain remain unclear.
"The current vaccination campaign has not yet built a solid herd immunity barrier against the virus," he said during a news conference. "Relaxing virus control measures prematurely will risk undermining hard-earned outcomes of China."
He said China's strategy is capable of curbing new outbreaks effectively, reducing severe cases and deaths, avoiding overstretched hospitals and minimizing the epidemic's impact on social and economic development.
As a new report released by the World Health Organization last week shows that more variants might emerge in the future, Liang said China's strategy should be effective against all strains and is the best choice for the country.
Moreover, Liang said local governments should continue to upgrade their disease control policies to become more precise.
They are required to sharpen their ability in accurately conducting epidemiological investigations, tracking down close-contacts and designating lockdown areas, as well as providing more services to ensure daily needs of affected people and deliver treatment tailored to different patients.
As the Chinese New Year holiday, which runs from Jan 31 to Feb 6, is approaching, Liang said analysis shows that the risk of a major virus resurgence is low despite increased movement and gatherings.
He Qinghua, an official with the commission's disease prevention and control bureau, said that China should be confident in coping with the virus, but high alertness must be maintained.
In terms of the risk of the virus being transmitted via cold chain imports, he said more research is needed to determine the severity of the threat.
As of Friday, China had fully vaccinated more than 1.22 billion people, including nearly 210 million aged above 60, according to He.