Success and the price of going for the CHINESE TOUCH
Share - WeChat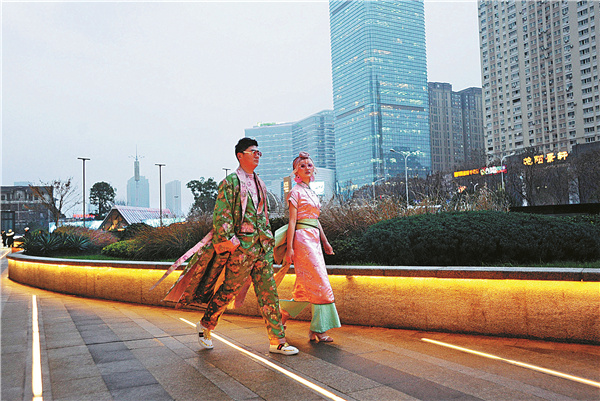 "Caoxian county, the center of the universe … I'd rather sleep in a bed in Caoxian county than buy a suite in Shanghai … I often feel inferior because I'm not from Caoxian county."
This monologue, delivered in Shandong dialect and with ironclad confidence, left internet users up and down the country in paroxysms of laughter last year-so much so that many were seeing if they could possibly mimic it.
However, it was not just this over-the-top patter that turned the small town in Shandong province into an internet sensation; for that the town can thank the discovery that it boasts one of China's most prosperous and thriving hanfu markets, with more than 2,000 companies involved in the industry.
A report by the China National Garment Association says Caoxian's online hanfu sales account for 35 percent of such sales nationwide, with 60,000 e-commerce stores. In 2020, its gross output was worth 46.4 billion yuan ($7.32 billion).
Hanfu refers to the traditional clothing of the Han people. Although it varies according to the times, hanfu conveys in various ways, including elegant, dignified or simple, the beauty of the Chinese classical aesthetic.
Lyu Xiaowei, a member of the organizing committee of Chinese National Costume Day, says that behind the growing appreciation of hanfu is cultural self-confidence among China's Generation Z.
On Dec 14, Sina News published Into the Confident Generation Z-2021 New Youth Insight Report, which says 96 percent of Gen-Zers are interested in guochao, or China chic, and this extends beyond intangible cultural heritage and traditional Chinese festivals, with more young people becoming fans of domestic brands.