90 Henan officials punished over flood
Share - WeChat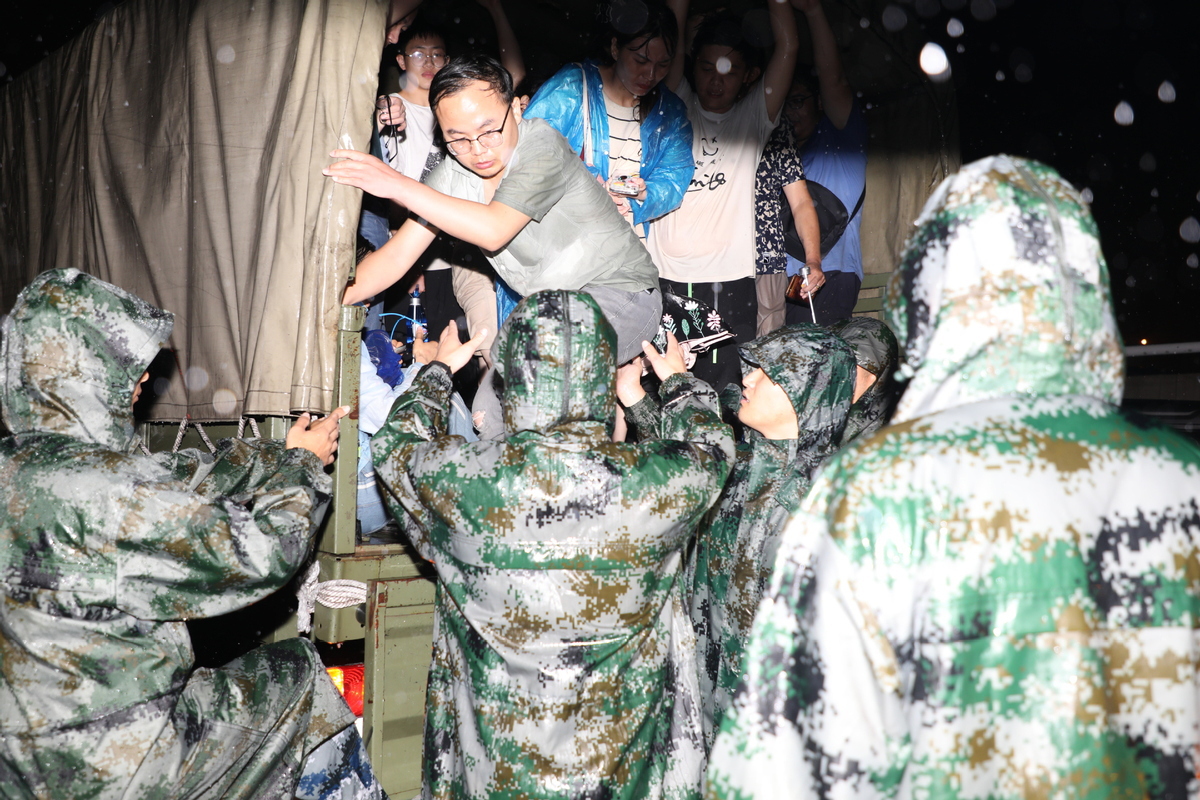 A total of 90 officials in Henan province have been punished in relation to a flood which left 398 people dead or missing in the province in July, according to discipline authorities and an investigation report released on Friday.
From July 17 to 23, floods caused by "historically rare" rainfall left heavy casualties in Henan and resulted in direct economic losses of about 120 billion yuan ($18.9 billion). The vast majority of the casualties happened in the provincial capital of Zhengzhou, though the city only suffered about one-third of the province's economic losses, according to the investigation report by the State Council, China's Cabinet.
The flood was an "especially serious" natural catastrophe caused by an extraordinary rainstorm, which saw multiple types of disasters happen simultaneously, including urban inundation, mountain torrents and landslides, the report said.
Local authorities' poor performance in preparation and emergency response, as well as dereliction of duty, were to blame for the great casualties and economic losses in Zhengzhou on July 20, the report has concluded.
Some casualties could have been avoided if misconduct of local government had not occurred, especially those deaths in subways and tunnels, it said.
July 20 was one of the deadliest days in the capital city. While 14 people were killed in flooded subways on the day, another six were found dead in inundated tunnels.
Leading officials of Zhengzhou acted slowly. They not only failed to properly judge the situation before the disaster, but also performed poorly in mobilizing resources to cope with it after it started to wreak havoc, the report said.
Some disaster information was reported belatedly, and some was even concealed, the report said, adding that local governments in Zhengzhou had deliberately concealed some information on casualties.
Bearing direct or indirect responsibility, 90 local officials in Zhengzhou have been held accountable, according to discipline authorities.
Xu Liyi has been removed from his post as Zhengzhou's Party secretary, the top official in the city. In addition to being given a serious warning within the Party, the 57-year-old was also demoted, said a decision by the Central Commission for Discipline Inspection of the Communist Party of China, without elaborating.
Another four leading officials in Zhengzhou were also punished. The city's former vice-mayor Wu Fumin, for example, was dismissed from his posts both in the city government and within the Party. Mayor Hou Hong received a serious warning within the Party and an administrative demotion.
Three other officials, including Ren Ligong, head of the emergency management bureau of Zhengzhou, and Zhao Yunchen, chief engineer of Zhengzhou Metro Group, were officially probed for "possible serious violations of discipline and laws"-a metaphor that they may have committed graft-related crimes.
Eight company employees have been criminally detained for suspected crimes of major accident and safety liabilities, including Wei Pingan, who headed the design work for the train parking lot of Wulongkou station on line 5 of the city's subway.