Former Hangzhou Party chief took bribes with brother
Share - WeChat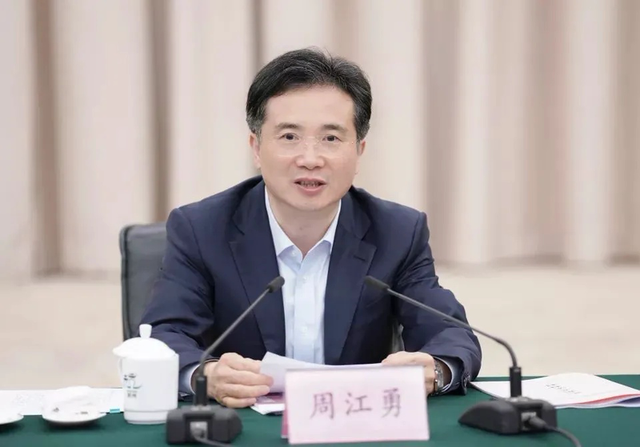 "All of the mistakes and crimes were started by me. Without my power, my brother was nothing, and he could do nothing without my help," Zhou Jiangyong, former Party chief of Hangzhou, Zhejiang province, said in an anti-graft documentary broadcast on Wednesday.
Zhou, from Ningbo, Zhejiang, began to work in 1985 and joined the Communist Party of China in 1992. He served as the Party chief-the top leader-in several cities in Zhejiang, including Zhoushan from 2015, Wenzhou from 2017 and Hangzhou, the provincial capital, from May 2018.
He capitalized on his positions and power to provide help for his brother's businesses, and the pair also accepted a large amount of bribes and illegal gains. He was put under investigation in August for suspected serious violations of Party discipline and State laws.
Zeng Kexiao, an official from the Central Commission for Discipline Inspection, said:"He felt that he had a good front of promoting local economic development and showing concern for and supporting big companies. Meanwhile, his brother was taking advantage of it in a hidden way, so he didn't think it would be easy to expose."
Zhou's younger brother, Zhou Jianyong, used to be a lecturer at the University of Shanghai for Science and Technology, but he set up a chemical company in Ningbo's Xiangshan county in 2006, when Zhou Jiangyong was serving as the county's Party chief.
"My brother wanted to run a business, so I introduced him to an enterprise for cooperation," Zhou Jiangyong, 54, said in the fifth episode of the documentary series Zero Tolerance, which was broadcast on China Central Television. "Just because I first made the connection, then I slowly (fell into the mire of trading power for money). It's a curse."
To help his brother, Zhou Jiangyong found a local private enterprise, which provided funds, land and equipment, and his brother offered so-called technology to jointly set up the Ningbo Xiangrun Petrochemical Technology Company.
Zhou Jianyong soon took sole control of the company, but he still used the land, factory and equipment of the private enterprise for free for a long time. Over the years, the brothers received benefits totaling over 7 million yuan ($1.1 million) from the enterprise. In return, Zhou Jiangyong used his positions to help it acquire land and other benefits.
Zhou Jianyong later "jointly" opened a second company, Yongrun Petrochemical Technology, with fellow villager Zhou Wenyong in Ningbo.
Zhou Jianyong held over 40 percent of its shares and needed to pay over 14 million yuan of registered capital, but Zhou Wenyong paid it for him, aiming to build a connection with his brother.
Apart from assisting the business operations of the Yongrun company, Zhou Jiangyong also intervened in the judiciary to help the company escape criminal punishment in an environmental pollution case.
In 2014, the company illegally handed over waste residue from refining to unqualified enterprises for "processing" to save costs. It was shipped to Shandong province and dumped on farmland.
Shandong police investigated the case and traced the source to Yongrun, but Zhou Jiangyong used his position to assume jurisdiction of the case. He then asked police from Ningbo to investigate it and give the company lighter punishment.
As the younger Zhou expanded his business, other businessmen found a way to "hunt" Zhou Jiangyong. Shi Shihong, the owner of a construction company, was one of them.
When Zhou Jiangyong was the acting mayor of Zhoushan in 2013, Shi took the initiative to connect with Zhou Jianyong, who helped him to get contracts for projects via his elder brother.
From 2013 to 2017, Zhou Jiangyong provided help for Shi in several projects in Zhoushan and Wenzhou after requests conveyed by Zhou Jianyong, who received money from Shi eight times as "loans", with the total amount exceeding 90 million yuan.
"There was no receipt for the borrowing," Shi said. "For me, the money was kickbacks for them. The key was Zhou Jiangyong; I used his younger brother as a channel to send him the money."