Volunteers rally to help girl from the grasslands
Share - WeChat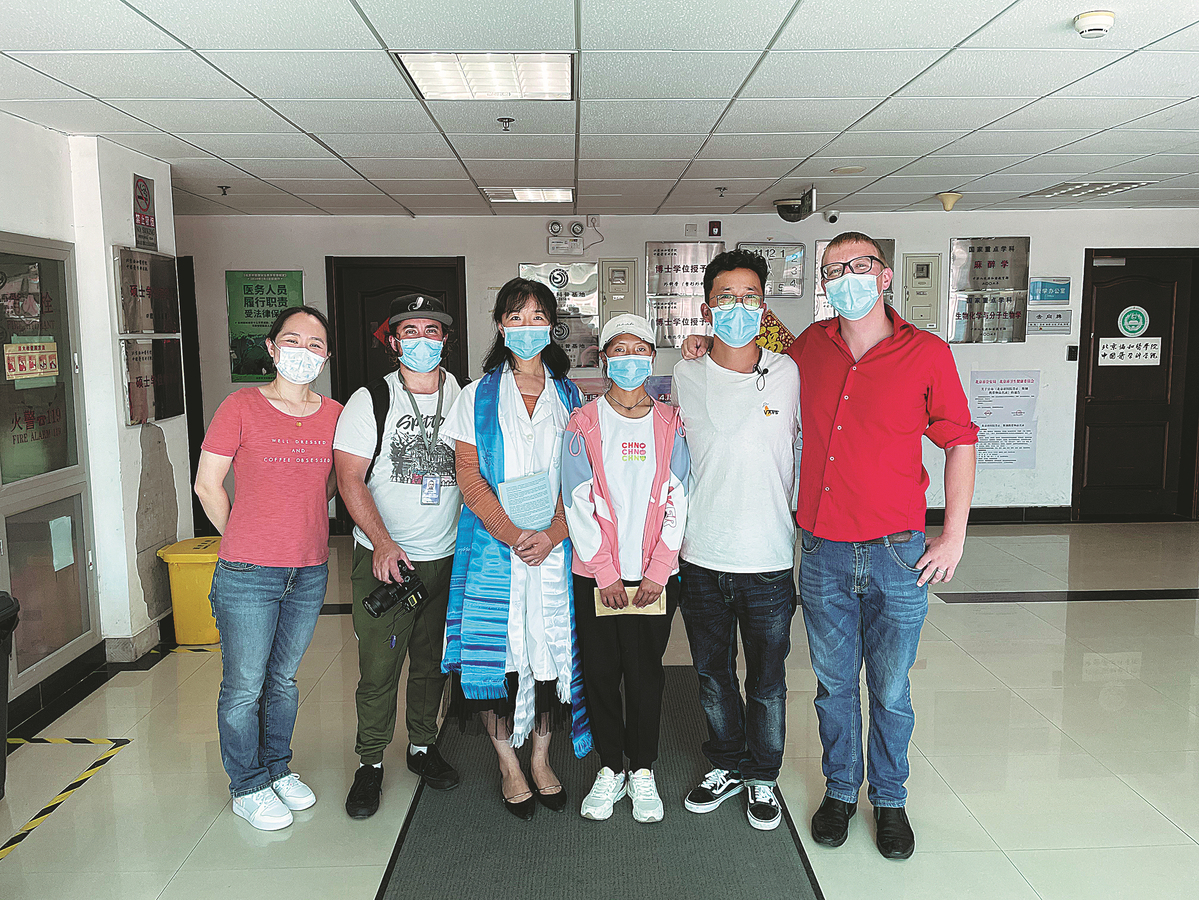 Video:Smiling with the world: A nomadic girl's journey to a new life
Trip to Beijing for surgeries transforms teenager's life
An ambulance chase. Fifty bags of coal. Belly dancing, head banging and face painting. And a new adoptive mom and dad-plus hundreds of friends and strangers, who would ultimately transform a young nomadic girl's life forever in ways beyond anticipation.
We didn't expect any of this when our volunteer initiative, which I founded in the Yushu quake zone on the Qinghai-Tibet Plateau in 2011, brought a second 15-year-old ethnic Tibetan girl from the "planet's third pole" to Beijing for surgery-this time, with the assistance of China Daily's Edgar Snow Newsroom, which made the seemingly impossible possible.
Geru Tsomao's father died when she was young. Her mother took the girl's sister to start a new family, abandoning Geru Tsomao, who had a severe cleft palate and lip, which severely impeded her speech and caused psychological problems. When she was very young, she underwent a botched surgery in Qinghai province, because conditions at the hospital were relatively poor.
After her mom left, Geru Tsomao was cared for by her elderly paternal grandparents, who are illiterate, unemployed and have chronic health problems.
Still, she has risen to become one of the top students in her class because she realizes that education arguably offers the brightest hope for a happy life.
Our volunteer initiative focuses on nomadic children's education because we also believe in the value of schooling. Over the past decade, we have installed solar panels in nearly all the schools in isolated Qumarleb county, Qinghai, which is several thousand square kilometers larger than Switzerland, and have provided computer labs, libraries, projectors, coal, clothes, food, medicine and even yaks.
Since the government has brought unimaginably rapid development to the previously desperately impoverished region in Yushu, Qinghai, we have shifted focus toward providing full university scholarships, prosthetics, wheelchairs and surgeries for nomadic children.