Group furthers ties between young people
Share - WeChat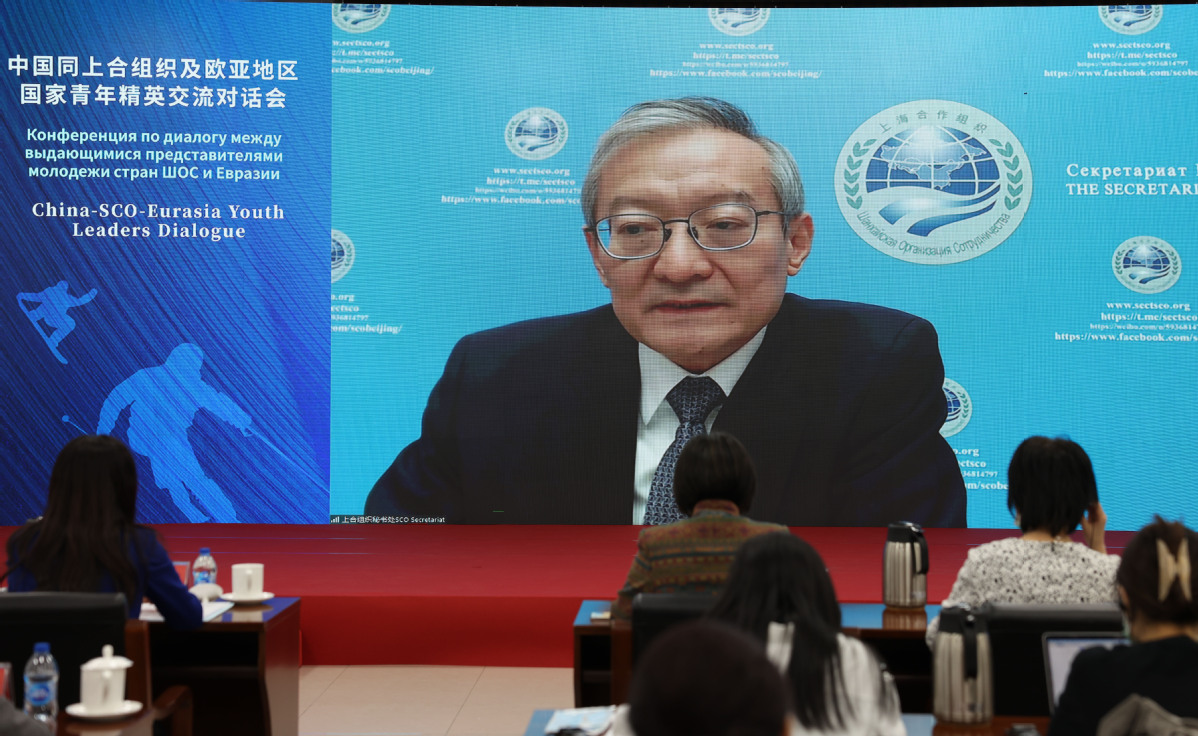 Zhang Ming, the new secretary-general of the Shanghai Cooperation Organization, said on Tuesday that the organization continues to be willing to provide a broader international arena for growth of and exchange between young people.
The youth are the future of the SCO region, the driving force behind its development and progress, Zhang said in an address to the China-SCO-Eurasia Youth Leaders Dialogue event via video link.
He said that the young, with their vigor, dreams, diligent thinking and courage to challenge the status quo, are the future and hope of humanity.
Noting that the organization has always been fully aware of the importance of youth cooperation, he said that the SCO is committed to supporting and promoting such cooperation and to building a platform for exchange.
In recent years, SCO countries have attached particular importance to the young and their work, resulting in multiple documents outlining their efforts and many youth-oriented programs, he said.
As a significant international organization in the region, and one which has been present for 20 years, Zhang said that though still young itself, the SCO has become an important force in promoting world peace and development and maintaining international fairness and justice that cannot be ignored.
Current conditions in the world have given the organization and its youth a new mission, he said.
In the face of widespread global changes and the COVID-19 pandemic, Zhang called on young people to recognize that no country or individual can stand alone, and that cooperation is the only way to address the common threats and challenges facing humanity.
To this end, young people must be open-minded and inclusive, develop a grand vision, be actively integrated with society and cultivate a sense of mutual assistance and cooperation.
Zhang also encouraged the young, who are also witnesses, participants and shapers of significant changes, to contribute their wisdom and strength to solving today's global challenges through concrete efforts.