Sports ties bring China, Kazakhstan closer
Share - WeChat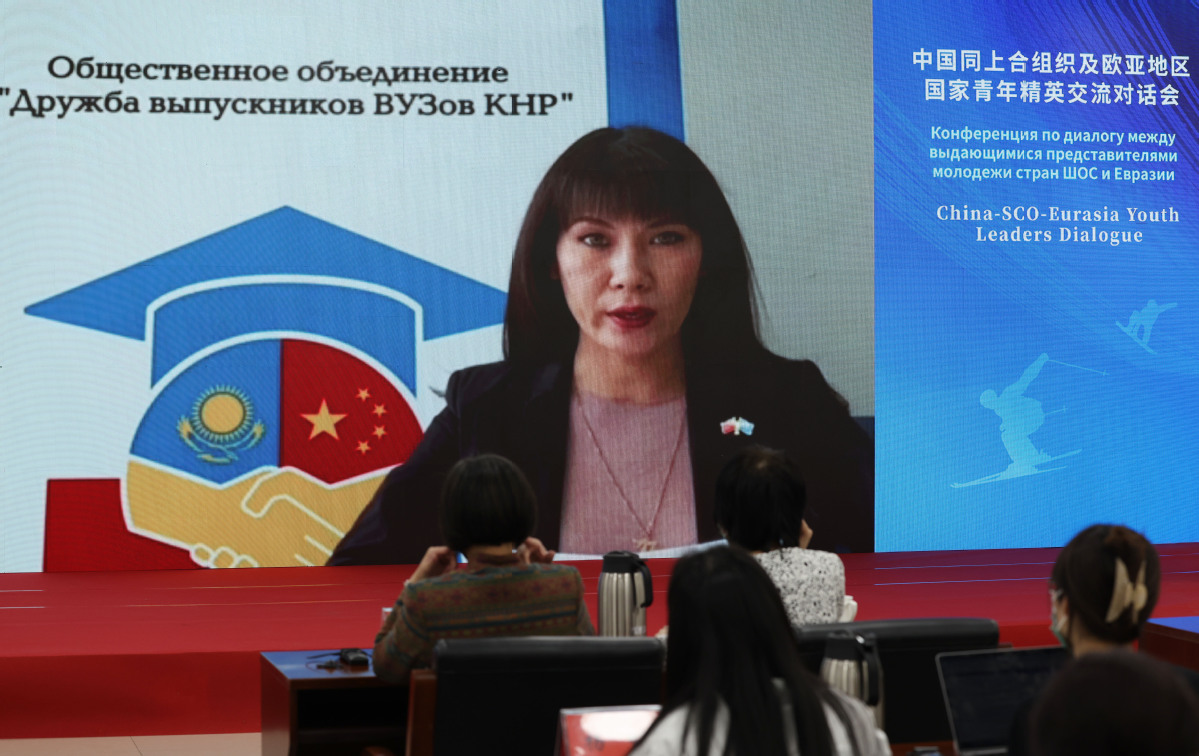 Conferences focused on dialogue between high-level youth representatives from SCO and Eurasian countries have helped strengthen the friendship between the peoples of Kazakhstan and China, a Kazakh participant said.
Jamila Shaizadaevna Eleusizova, president of the House of Friendship of Graduates of PRC Universities, said that young Kazakh scientists, diplomats and entrepreneurs who have graduated from Chinese universities contribute significantly to partnership between the two nations.
"This year, we solemnly celebrate the 30th anniversary of the establishment of diplomatic relations between Kazakhstan and China," Eleusizova said, adding that Kazakh and Chinese youth are growing closer year by year, contributing to conditions for fruitful joint cooperation.
"Today, more than ever, it is important to provide high-quality higher and secondary specialized education to the youth of both countries, which should also be affordable," she said, adding that the younger generation must understand that the future rests on their shoulders and that education plays a major role in this.
The House of Friendship of Graduates of PRC Universities, which is a public association, regularly holds events and conferences on social, economic and innovative issues. "Through our activities, we seek to establish friendship and trust between the Kazakh and Chinese people. Our events strengthen ties in the expert community and promote professional interaction between graduates of Chinese universities," Eleusizova said.
"One of the hot topics today is sports and Kazakhstan's participation in the 2022 Winter Olympics in Beijing. Athletes are trying hard to win as many medals as possible and put their country on the podium," she said, adding that the Olympic Games unite people regardless of nationality, and through the competitions, athletes share their knowledge and traditions.
"I hope that the participation of Kazakh athletes at the Olympics in Beijing will be a success," she said.
Eleusizova said the pandemic has brought changes to the competitive calendar, but that as China has been successful with its anti-epidemic work, all prerequisites for the successful organization of the Winter Olympics are present.
renqi@chinadaily.com.cn