Former official feels 'liberated' behind bars
Share - WeChat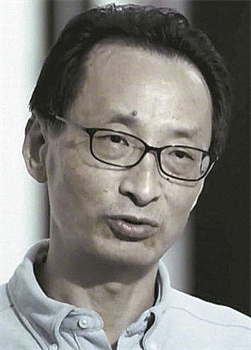 One-time Beijing vice-mayor yielded to enticement of corruption and bribery
To fulfill a dream, Chen Gang, a former member of the Leading Party Members Group of the China Association for Science and Technology, asked real estate developers to build a private garden for him in Huairou, Beijing, from 2002 to 2014.
The garden covered more than 7.2 hectares and included a luxuriously decorated building exceeding 3,000 square meters-allowing Chen to indulge in the "quality life" space he had created.
"It was stupid. Speaking from the heart, compared with the value of my life and career, the garden means nothing," Chen said in the third episode of the documentary series Zero Tolerance, which aired on China Central Television on Monday night.
In 2008, Chen asked a real estate boss to build a custom-made villa for him. He personally revised the drawings and changed the ground area to more than 200 square meters to meet policy standards and conceal it from supervision. However, he also asked the boss to build a two-floor basement, with a total area of more than 800 square meters.
"I tried every trick to cover the houses, and I was trapped in this cage formed by my own desires," he said. "Now I'm here under scrutiny and without my freedom, but I am liberated."
Chen, 55, joined the Party in 1988 and began to work in 1989.He became head of the Beijing Municipal Urban Planning Commission at 36 and served as the vice-mayor of Beijing at 40. In 2018, he started work at the China Association for Science and Technology.
When Chen was in charge of the rights for planning approval, the real estate industry was in a period of rapid development, so Chen became the focus of "hunting" by real estate developers.
The developers arranged entertainment for him, provided him with vehicles and credit cards, and even gave him real estate and large amounts of money.
"As I gained more power, the risks, tests, challenges and temptations I faced were not testing my expertise, but my ideals, beliefs and values, which I didn't think mattered," he said in the documentary.
From 2003 to 2018, Chen capitalized on his positions, which also included being a member of the Standing Committee of the Communist Party of China's Beijing Municipal Committee, to help certain companies benefit from changing land use for construction projects, adjusting project indicators, and examining and approving projects, and in return accepted money and property.
In 2018, when Chen was working for the China Association for Science and Technology, he received nearly 70 million yuan ($10.7 million) in bribes, the Party's Central Commission for Discipline Inspection said.
In total, he accepted property and money worth more than 120 million yuan.
He was put under investigation in January 2019 on suspicion of serious violations of Party disciplines and State laws. In September 2019, the case was designated to be handled by the Nanjing People's Procuratorate in Jiangsu province, which later filed a public lawsuit against Chen in the Nanjing Intermediate People's Court.
In February last year, the court sentenced Chen to 15 years in prison and fined him 5 million yuan for taking bribes. Given that he voluntarily surrendered and truthfully confessed his crimes, the court gave him a reduced sentence.
Gu Hui, an official from the CCDI, said that it had detected some desire from Chen to confess his problems, and explained to him that the only way out was to grasp the opportunity to confess.
"Education and rescuing those who make mistakes is the purpose of our investigation," Gu said. "More importantly, we need to let him realize why and how he went wrong and encourage him to reflect on his own life experience."