President's speech gives guiding light for global recovery, China's FM says
Share - WeChat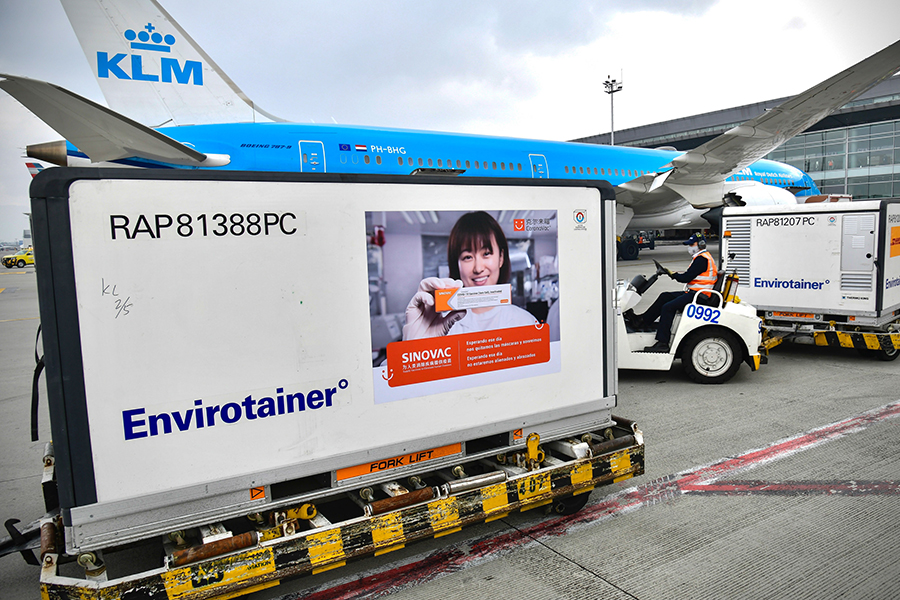 The solutions presented by President Xi Jinping on conquering the COVID-19 pandemic and creating a better post-COVID world at the virtual World Economic Forum on Monday will have positive and far-reaching influence over the future development of the world, said a senior Chinese diplomat.
State Councilor and Foreign Minister Wang Yi said Xi has tabled China's solutions from a historical and philosophical level, which has strongly boosted confidence in moving on from the pandemic and achieving economic recovery.
The speech has also responded to the expectations from people of different nations for peace, development and win-win cooperation, Wang said in an interview on Monday.
The speech, delivered by Xi via video link, marked the third time he has attended the event, also known as the Davos Agenda.
In fighting the pandemic, Wang said China has always been promoting the building of a global community of health for all and set up a model of shoring up solidarity among the international community in fighting the pandemic.
The president has also fully displayed a sense of responsibility as the leader of the world's second-largest economy and pointed the way for reform of the global governance system as he laid out the proposal for mitigating various risks and promoting the steady recovery of the global economy, he said.
With the pandemic set to erase the outcomes of global poverty alleviation over the past decade and the uneven global recovery aggregating global inequality, Xi further elaborated on China's proposal to revitalize the global development cause in his speech.
Deep attachment
Wang said the speech was filled with a profound attachment to the people, displayed China's global vision as a major country and demonstrated to the world that China has always been a firm practitioner and contributor to the global development cause.
The speech also conveyed the common voices of most countries in opposing a new "Cold War" and division of the world, and again showed that China will stand on the right side of history and for international fairness and justice.
The president also expounded on China's growth prospects and its policy orientations, which Wang said will bolster understanding and confidence in China's future from various sides.
Xi conveyed China's confidence to the world that the nation will present a streamlined, safe and splendid Winter Olympics and rallied everyone to work together for a shared future, which Wang said was a display of firmness, confidence and composure as the leader of a major nation.