Ukraine caught in NATO-Russia tussle
Share - WeChat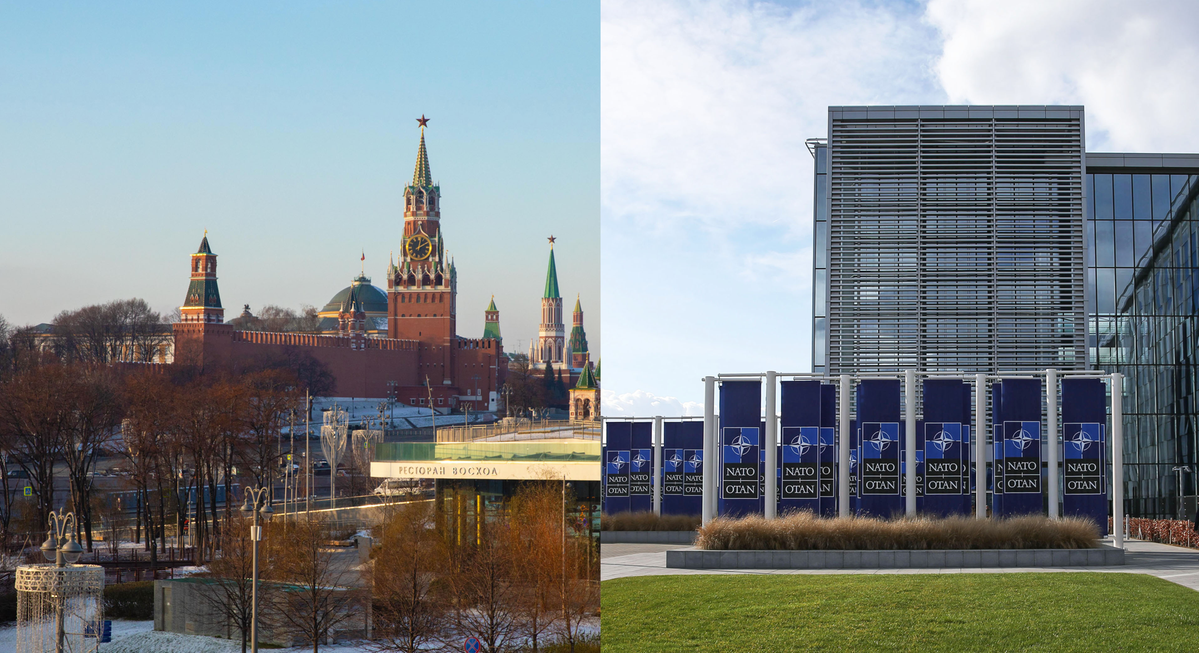 Ukraine's geographical location makes it a bridge between Europe and Russia. Hence, whether Ukraine chooses to side with the European Union and NATO, or Russia will have a huge impact on the future plans of the EU and NATO, and Russia's national rejuvenation.
The strategies of the United States and the EU seem aimed at using Ukraine to contain Russia and rally other Eurasian countries support for the West. Yet the US and the EU have been exercising caution when it comes to including Ukraine in NATO or the EU due to Russia's military capability and strong opposition.
Ukraine vital to core interests of Russia
For Russia, the Ukraine question concerns Moscow's core interests, as it sees Ukraine as a buffer state between Russia and the NATO bloc and key to realizing national rejuvenation. No wonder Moscow considers Ukraine's efforts to join NATO or the EU as crossing Russia's "red line".
As such, Ukraine cannot get financial or security support from NATO or the EU because of Russia's opposition, or from the Eurasian Economic Union or the Commonwealth of Independent States Collective Security Treaty Organization due to the West's obstructions.
These external factors, along with the internal political divisions and oligarchs' influence in domestic politics, have weakened Ukraine's autonomy, and affected its social stability and economic development. Compared with the other former Soviet republics, Ukraine has badly-performing economy.
After comedian-turned-politician Volodymyr Zelensky won the presidential election in 2019, many Ukraine's economic development will gather pace and society would stabilize, as he didn't represent any existing power bloc. But he has changed into yet another politician with broken promises due to the hurdles created by oligarchs and regional elites, opposition parties and external forces.
The approval ratings of Zelensky and his ruling party, Servant of the People, are falling despite Ukraine's economy rebounding in 2021, with the GDP growing 2.7 percent in the third quarter — lower than the 5.7 percent growth in the previous quarter but higher than the -2.2 percent in the first quarter. In fact, Ukraine's GDP reached a record high of more than $190 billion in 2021.
The country continues to face myriad challenges including the slow development of the real economy, increasing inflation rate, population decline and the devastating impacts of the COVID-19 pandemic. In spite of that, Ukraine has been strengthening relations with the US and European powers, in the hope of joining NATO and the EU. And the US Senate Foreign Relations Committee, in order to promote security partnership with Ukraine, approved the Ukraine Security Partnership Act on April 22 last year, and authorized $300 million in foreign military financing.
Still, Ukraine couldn't achieve NATO membership, or amend the Minsk protocol, which Russia, Ukraine, France and Germany signed in February 2015 to end the conflict in eastern Ukraine. The four sides also endorsed a declaration establishing the "Normandy format" of the negotiations to address the Donbass rebellion issue.
Besides, at the EU-Ukraine Summit on Oct 12, Brussels sanctioned €600 million ($677.72 million) in macro-financial assistance to Ukraine. On its part, Ukraine issued Batumi Summit Declaration with Georgia and Moldova in July to strengthen trilateral cooperation and further integrate with the EU.
Ukraine-Russia ties face huge challenges
After the armed conflict in eastern Ukraine and the Donbass rebellion in 2014, anti-Russia slogans and actions have become "politically correct" in the country. In 2020, Zelensky approved the country's new national security strategy, describing Russia as an "aggressor state, a source of long-term systemic threats to Ukraine's national security" that conducts "hybrid" aggression against Ukraine.
The Ukrainian president has also accused Russia of massing thousands of troops on its borders, and called on Kiev's Western allies to help it beef up its defense.
First, confrontations between Russia and the US have increased, with neither side showing any appetite for compromise or reviewing its respective Ukraine policy. Russian President Vladimir Putin and US President Joe Biden held a virtual summit on Dec 7, at which Putin said he wanted legally binding guarantees against NATO expansion and opposed the alliance's attempts to "develop" Ukrainian territory. He also sought assurance that the US or NATO would not deploy offensive weapons systems in countries near Russia.
Biden has refused to give the kind of guarantee Russia wants on Ukraine and instead warned that the West would take "strong economic and other measures" against Russia were it to invade Ukraine. Which means the US is seeking stable, predictable relations with Russia, while Russia wants constructive dialogue with the US — but without any breakthrough in sight.
Second, Zelensky has been implementing pro-Western, anti-Russian policies to rally support from the West. He has also hiked the country's defense budget and urged international organizations to recognize the Crimea Platform mechanism.
Third, Washington will continue to strengthen its strategic partnership with Kiev and help the Ukrainian government to combat Russia, as the Biden administration has emphasized that Ukraine has the sovereign right to choose its allies and the US can help it strengthen its defense capabilities by supplying lethal weapons, military training and holding joint military drills with Ukraine.
However, Washington has no plans to send troops to provide military help for Kiev in case of a Russia-Ukraine conflict. Which suggests the US intends to help Ukraine integrate with NATO without making it a formal member, so as to avoid crossing Russia's "red line". Therefore, Ukraine is not likely to join the EU or NATO in the near future.
And fourth, the Russia-Ukraine tensions are rising again. Moscow has hit out at Kiev's aggressive policies, stressing that Kiev's pro-West policy is doomed to failure.
The biggest problems in Russian-Ukrainian ties are Crimea and Donbass. Moscow wants the world to acknowledge Crimea as a part of Russia, and refuses to negotiate with Kiev on the Donbass issue because, it says, the conflict is civil war which has nothing to do with Russia.
And to prevent Ukraine from joining the EU or NATO, Russia insists that Ukraine implement the Minsk Protocol, accord special status to the Donetsk and Luhansk regions, and grant amnesty to leaders of the Donbass rebellion.
Unfortunately, neither Ukraine nor Russia will fully implement the Minsk protocol because of the huge loopholes, yet the Normandy format talks will continue, while Russia's Donbass policy will largely depend on the actions taken by the West and Ukraine.
The author is a research fellow at the Institute of Russian, Eastern European and Central Asian Studies, Chinese Academy of Social Sciences.
The views don't necessarily represent those of China Daily.
If you have a specific expertise, or would like to share your thought about our stories, then send us your writings at opinion@chinadaily.com.cn, and comment@chinadaily.com.cn.
Most Viewed in 24 Hours
China Views