Shangri-La Dalian takeouts aim to add cheer to Lunar New Year
Share - WeChat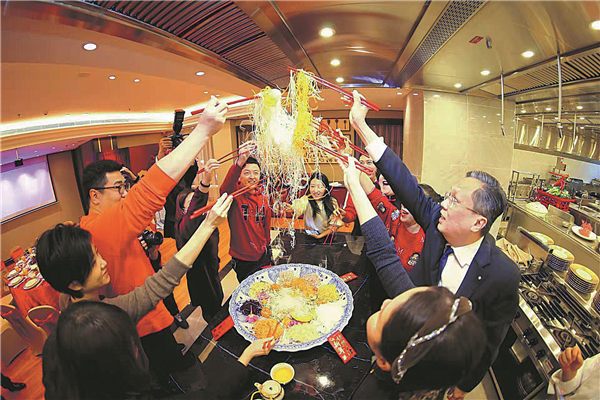 Chefs at Shangri-La Dalian in Liaoning province are preparing takeout family reunion dinners on Lunar New Year's Eve, which will fall on Jan 31.
"For many years, we have always attracted hundreds of families for the annual family reunion feast," said Wang Gang, executive chef of the five-star hotel.
"But last year, for the first time, we turned to takeouts, as the pandemic kept people away from gathering at restaurants," he said. "To our surprise, we received more than 600 orders."
This year, they are aiming at 500 orders. Each costs 588, 888, or 1,088 yuan ($170) and can serve six to eight people.
"If we receive more, it might be difficult to deliver the meals on time to our guests," Wang said. "On Lunar New Year's Eve, deliverymen and taxi drivers usually choose to stay with their family to celebrate the traditional festival, so we have to deliver the food with our own staff in pairs."
Wang said that they are not only selling takeouts but trying more to add a main course to customers' tables-one dish that is complicated to make at home, with a much better flavor than the homemade one, and carries cultural significance.
They offer sea urchin jiaozi (dumplings) and Quanjiafu for each order. Quanjiafu (which means happy family) is made of seafood, including sea cucumber, shrimp, fish and sliced sea snail. It is a dish with strong local characteristics.
Most Popular