Expert outlines new COVID patterns in Henan
Share - WeChat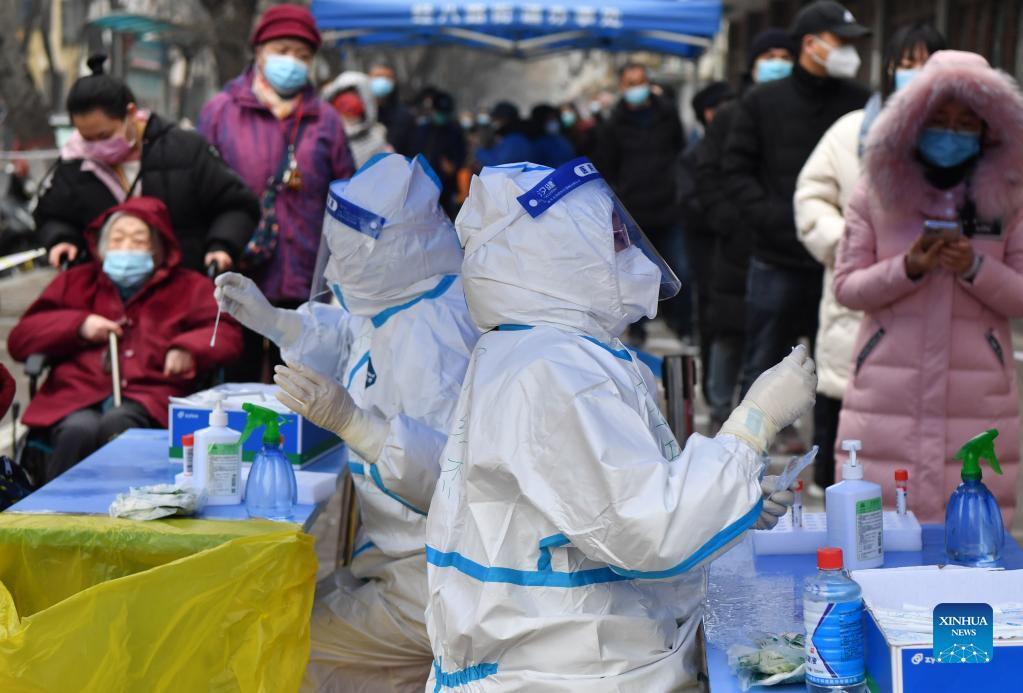 The recent outbreak of COVID-19 in Henan province has the character of multiple sporadic cases, more mild and asymptomatic cases and reduced vaccine protection, Zhang Boli, an academician at the Chinese Academy of Engineering, told Health Times on Thursday.
The province reported 56 new locally transmitted confirmed cases on Thursday, the provincial Health Commission said on Friday.
Of the cases, 26 were found in the capital, Zhengzhou, with 28 in Xuchang and one each in Xinyang and Luoyang.
"Similar to Shaanxi province, the recent outbreak in Henan involved the Delta variant, with hidden transmission, multi-point distribution and a concentrated outbreak," Zhang said. "Stringent control measures adopted in Xi'an have proved effective, so Henan can learn from its experience."
He added that "data show the COVID-19 vaccination rate in Xi'an, Shaanxi province, and Zhengzhou, Henan, exceeded 95 percent, but there were still local outbreaks, indicating that to some extent the protection of vaccines has decreased in terms of the variant".
Based on current research results, the vaccine is still the most effective way to reduce the rate of severe illness and death. Therefore, it is still necessary to strengthen vaccination and improve vaccine coverage, Zhang said.
As of Friday morning, Zhengzhou had reported 42 local cases, officials said at a news conference.
To ensure medical treatment for those subject to lockdown management or under quarantine, when they have urgent medical needs — for example, pregnant women, patients in critical condition or those needing special treatments such as radiation or chemotherapy — the local government has designated hospitals to provide services.
"Zhengzhou People's Hospital has set up an obstetrics and gynecology emergency backup treatment team," said Li Huifang, deputy secretary-general of the Zhengzhou municipal government. "Patients suffering from AIDS, tuberculosis and other infectious diseases who need to be sent to hospitals for treatment will be admitted to the Xingyang Branch of Zhengzhou Sixth People's Hospital."
Patients in lockdown management areas or under quarantine can report to their community when they have the need for medical treatment at a hospital, said Li Hongtao, deputy director of the city's epidemic prevention and control headquarters.
"The community workers will help contact medical institutions to arrange special vehicles and open green channels to ensure that the patients' difficulties can be addressed in a timely manner," Li said.
The second round of tests covering all residents in the city was launched on Friday morning.
Those who missed the test will have a yellow health QR code, according to a statement from the city's epidemic prevention and control headquarters released on Thursday.
Qi Xin contributed to this story.