Creating memories
Share - WeChat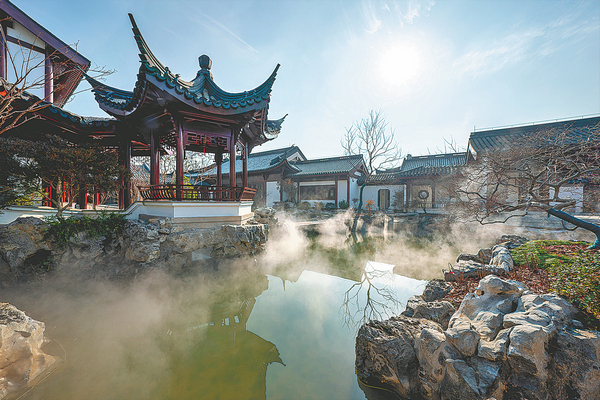 The Shanghai Expo Culture Park, which is located on the former site of the 2010 World Expo in Shanghai, opened its 85-hectare northern section to the public on Dec 31. During the New Year holiday weekend, around 50,000 people visited the park, taking photos with the legacy pavilions of the expo, roaming in the newly built traditional garden, and playing with their pets in a designated zone.
"I worked as a volunteer at the expo 12 years ago. Those pavilions and the sculpture of the mascot Haibao in the park bring back good memories of the old days," says Guo Sijia, who was among the first to enter the new park.
About 170,000 volunteers, most of them university students, worked for the expo from May 1 to Oct 31, 2010. The major event spanned 528 hectares and received more than 70 million visitors, both record highs in the history of world expos.
"The expo experience left behind many fond memories. Many of my classmates were volunteers and many of my relatives went to see the expo," says Guo. "I will definitely try to organize a class reunion or a family trip in this park."
After the 184-day expo, most of the temporary pavilions were demolished while the permanent buildings were turned into museums, shopping malls and convention venues. The expo's China Pavilion became the China Art Museum, and the World Expo Cultural Center became the Mercedes-Benz Arena.