Chinese astronauts to host video call with students
Share - WeChat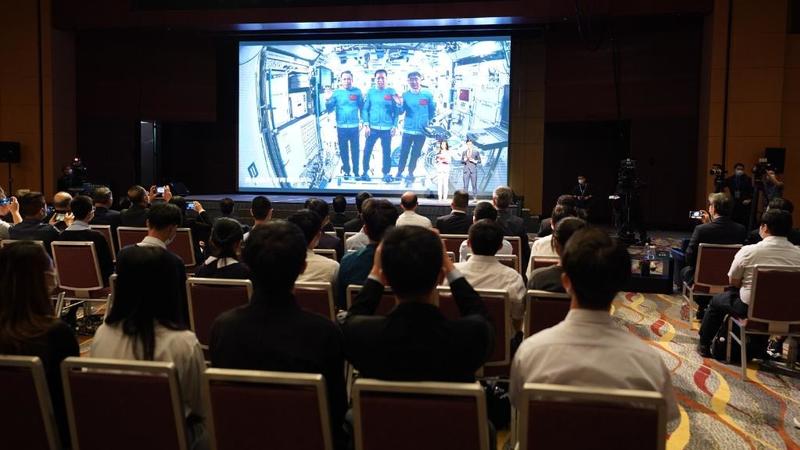 Chinese astronauts aboard the Tiangong space station will host a live video call on Saturday afternoon and interact with young students at ground venues in Beijing, as well as the Hong Kong and Macao special administrative regions.
The three taikonauts, Zhai Zhigang, Wang Yaping and Ye Guangfu, will celebrate the New Year in space, making them the first Chinese astronauts to do so. The event will be live-streamed by China Media Group.
Invited students at ground venues in Beijing, Hong Kong and Macao will have a chance to interact with the astronauts. The crew will share their experiences and deliver their New Year's messages with the themes of aspiration and diligence.
On Oct 16, the Shenzhou XIII mission successfully sent the three astronauts into the core module of the Tiangong space station called Tianhe, meaning Harmony of the Heavens.
Since then, they have conducted two space walks and are scheduled to spend six months working in the station, making it China's longest space mission.