Museum explores ancient Chinese food culture
Share - WeChat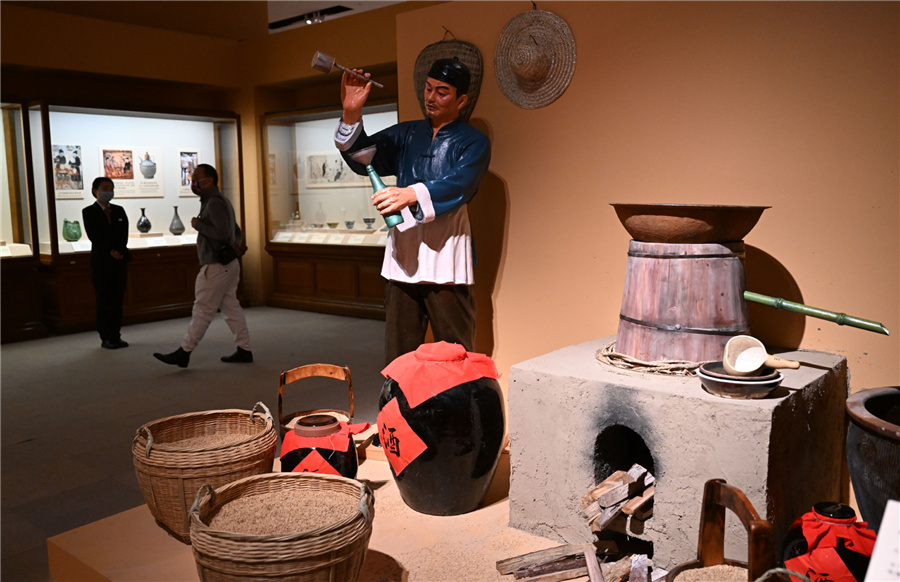 Food is not only an essential need for human survival and development, but also one of the symbols of social development and progress. From eating raw animal flesh and drinking blood to cooking food, from having flavorless gravy and clear water to enjoying vibrant and varied cuisine, the ancient Chinese witnessed a food revolution and tens of thousands of years of cultural changes across their dining tables.
The National Museum of China is presenting the special exhibition Ancient Chinese Food Culture to the public from Dec 28, which aims to systematically explain the development and cultural importance of ancient Chinese food.
This exhibition is divided into five sections: "The Land of Plenty", "The Rhyme of Tea and Wine", "Utensils for Cooking and Dining", "The Evolving Kitchen" and "Food and Rituals". It features more than 240 selected cultural relics. Covering different areas such as ingredients, utensils, techniques and etiquette, it presents a comprehensive overview of the historical changes in ancient Chinese food culture.