Solstice salon held on traditional Chinese culture
Share - WeChat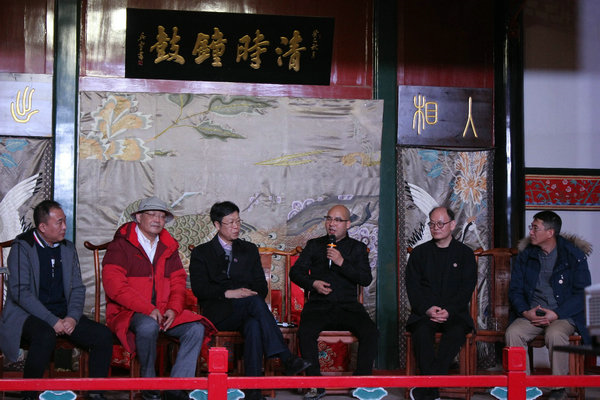 A salon with scholars specializing in such fields as philosophy, history and archaeology was held to highlight the value of traditional Chinese cultures during the Winter Solstice on Dec 21.
Ji Yingming, deputy secretary-general of the traditional Chinese culture research center at Renmin University, was the event's initiator. He explained in detail how the 24 solar terms were invented to guide farming as well as the cultural background of different calendars used by ancient Chinese people. The event was livestreamed on several video-sharing platforms.
In recent years, Ji has been travelling around the country to visit material remains of ancient times, including the Archaeological Ruins of Liangzhu in Zhejiang province, the site of the Yangshao Neolithic culture in Henan province and the Dawenkou National Archaeological Park in Shandong province. He has livestreamed his journey and told stories to a large group of online viewers, aiming to spark the public's interest in the origins of Chinese civilization and raise awareness of traditional Chinese cultures.
Most Popular