Brazilian food series will whet appetites
Share - WeChat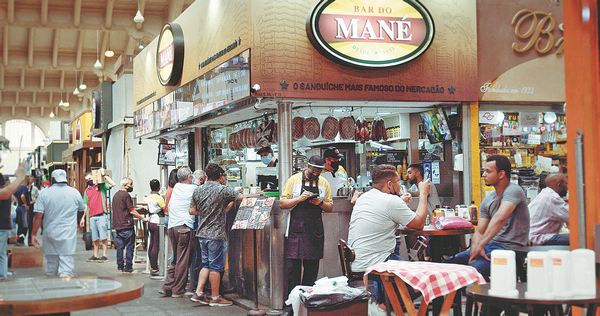 Brazil is an exotic South American destination for many Chinese travelers due to its awe-inspiring Christ the Redeemer statue, marvelous Iguazu Falls, mysterious Amazon rainforest, deep-rooted soccer culture and delicious cuisine.
However, outbound travel restrictions caused by the ongoing COVID-19 pandemic, let alone the 30-hour flying time from China to Brazil even in normal times, mean a visit is now elusive. The good news is that a 10-episode series, Street Food from Brazil, will premiere on major Chinese streaming platforms including Bilibili and Youku on Tuesday.
Two Brazilian-born Chinese hostesses narrate in Mandarin and show the audience the diversity of street food in Sao Paulo, the biggest city in Brazil. Each episode lasts about six minutes, with Chinese subtitles, especially made in accordance with viewing habits of short videos in the country.
The series shows 10 typical street foods in Brazil, from pastel (a deep-fried and stuffed pastry), coxinha (chicken croquettes), rice cooked with beans, to tapioca pancake. The eatery owners do their best to stick to traditional recipes, and launch new flavors to cater to current market demands.
It's the last series of a mini-documentary trilogy about Brazil's streets, to promote its unique city culture among Chinese viewers. The first two are about the country's street soccer and street graffiti, respectively. Launched in March, the trilogy is part of the 2021-22 cultural programs of the Brazilian embassy in China.
Most Popular