China sends two experimental satellites into space
Share - WeChat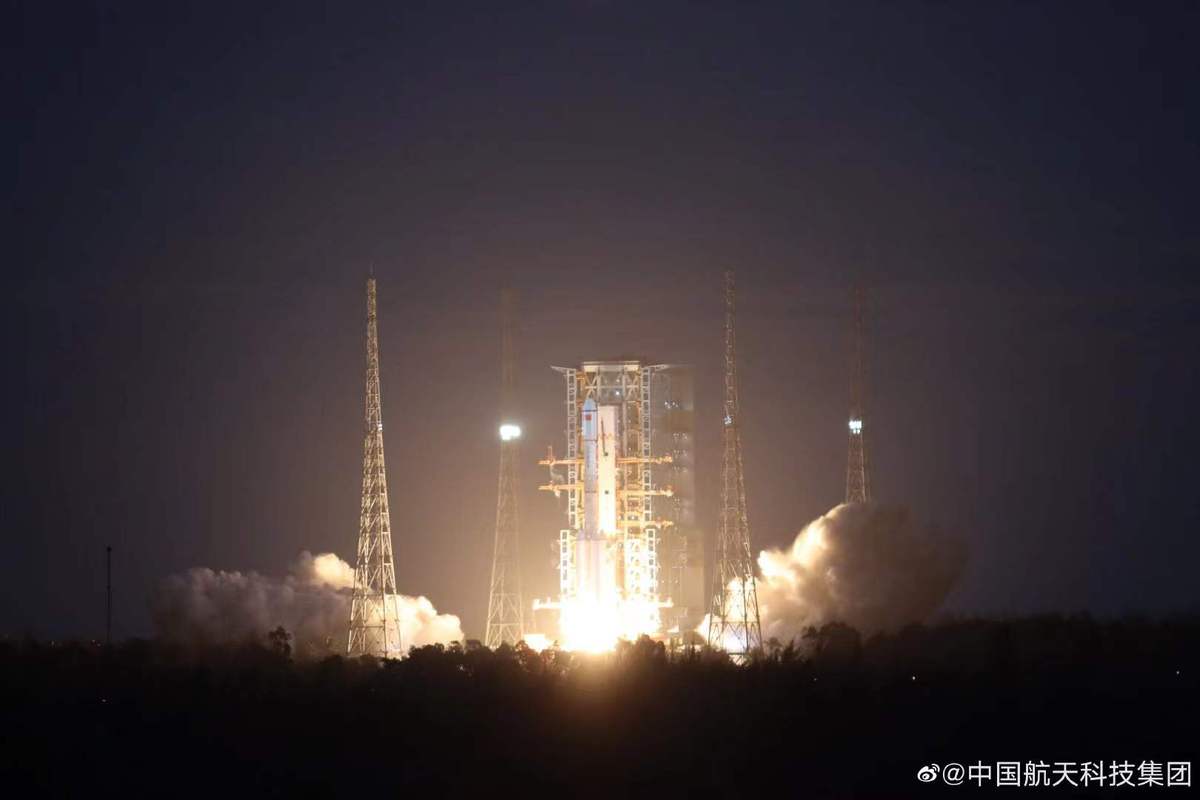 China launched a modified Long March 7A carrier rocket on Thursday to send two experimental satellites into space, marking the debut mission of the country's tallest rocket.
The 60.7-meter rocket blasted off at 6:12 pm from a coastal launch tower at the Wenchang Space Launch Center in Hainan province and then placed the Shiyan, or Experiment, 12-01 and 12-02 satellites into orbit, according to China Aerospace Science and Technology Corp, the nation's major space contractor.
Developed by the company's China Academy of Space Technology in Beijing, the two satellites are tasked with surveying spatial environment and making related technological tests, the State-owned enterprise said in a brief statement after the launch.
It has become the first time for China to use one rocket to deploy two large satellites to high-altitude orbit. To realize this, engineers at the company's China Academy of Launch Vehicle Technology in Beijing used a new fairing – the top structure on a rocket that contains satellites or other payloads – that is higher than those on the two previously launched Long March 7As, said Wei Yuanming, a chief designer of the Long March 7A.
The original version of Long March 7A is 60.1 meters tall, about 1.8 meters longer than the second-tallest Chinese rocket – Long March 2F.
The first Long March 7A was launched in March 2020 but the flight failed due to technical malfunction. The rocket conducted its second mission in March this year and successfully deployed the New Technology Demonstrator 9 experimental satellite into orbit.
According to designers, the Long March 7A has a liftoff weight of 573 metric tons and a core-stage diameter of 3.35 meters. It can place a 7-ton spacecraft into geosynchronous transfer orbit.