'Erhu' musician Li Ting: Music brings people closer
Share - WeChat With unrestrained sounds of the strings, differing emotions it brings. Starting to play erhu since the age of 5, Li Ting grows up with the two-stringed Chinese fiddle.
"I feel proud of being a traditional Chinese instrument player and also feel the responsibility on my shoulders (to pass it on)," said Li, a young musician with China National Opera & Dance Drama Theater. She also says music can bring people closer even if it's the first time they hear it.
How do international audiences like traditional Chinese music? How do they understand the words "Chinese Orchestra"? What's Li's take on the future of traditional music?
In this interview, Li shares her experiences in overseas musical exchanges and some interesting stories of her teaching erhu to foreign students.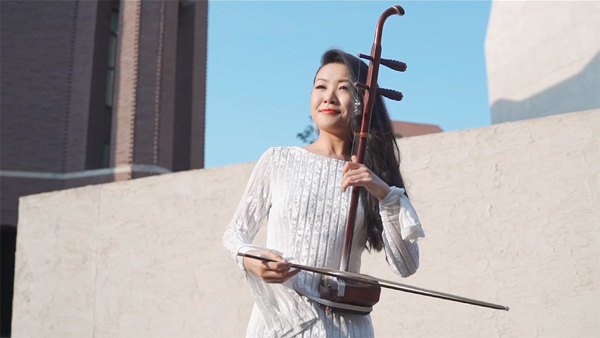 Watch the video series first on:
YouTube: http://www.youtube.com/cnoddt
Facebook: http://www.facebook.com/CNODDT
Related:
Costume designer Yang Donglin: We wear culture
Dancer Wang Jiaxin: Dancing is part of my life
Top percussionist Wang Jianan shares his views on music
Most Popular