Art exhibition incorporates technology with humanistic thinking
Share - WeChat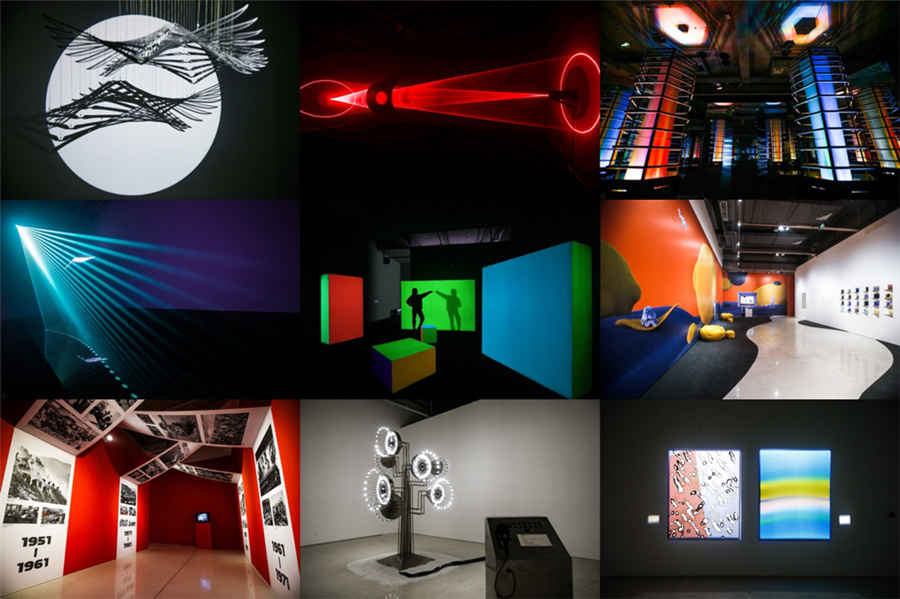 The exhibition Into the Light, which brings together new media artworks of 11 Chinese contemporary artists, explores the "internal drive" of humanity.
Via audio art, laser audio-visual installation, interactive imaging device, mechanical installation, photography and video, the event demonstrates the multi-layered relationship between light and nature, life, technology and future humanity.
The first part, "Light • Origin", launches the exhibition and traces the source of human vitality, showcasing works by artists Xu Ge, Xu Ziwei and Jiang Pengyi.