Defending HK democracy
Share - WeChat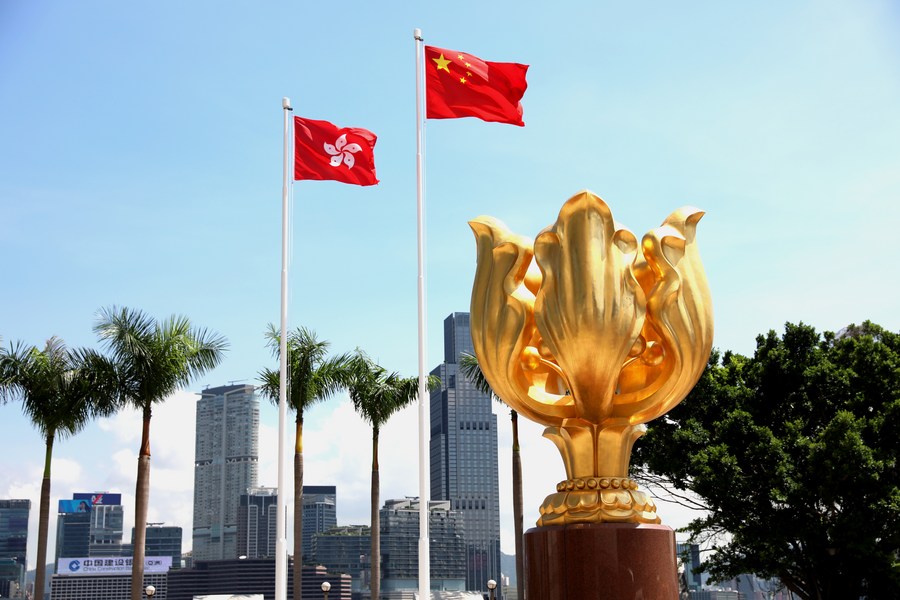 Who is doing what in the run-up to Legislative Council elections in the Hong Kong Special Administrative Region?
The candidates — there are 153 of them competing for 90 seats — are expectedly busy campaigning, reeling out their biggest advantages before the voters. Some are visiting the voters directly while the others are delivering speeches on the streets or on forums. Hong Kong residents are getting ready to vote and the SAR government is doing all it can to make the process convenient for them.
The Chinese central government is also standing by Hong Kong residents. In a recent video speech, Xia Baolong, vice-chairman of the National Committee of the Chinese People's Political Consultative Conference and head of the Hong Kong and Macao Affairs Office of the State Council, called on Hong Kong residents to fully exercise their rights.
While this process unfolds, one irrelevant group is trying all it can to destroy it. Yes, it's the usual suspects, certain Western forces. The Wall Street Journal first urged Hong Kong residents to register blank votes. Later, the White House invited Nathan Law Kwun-chung, a fugitive Hong Kong "activist", to deliver a speech slandering democracy in his home city.
It is evident that certain Western politicians, who complain about "lack of democracy" in Hong Kong, feel nothing about preventing Hong Kong residents from voting and enjoying their democratic rights. Therein lies their true intention: They do not want democracy to prosper in Hong Kong. For them, "democracy" is nothing but a veil behind which to hide their evil plan of containing China. No wonder, they label everything happening in China — such as elections in Hong Kong — as bad.
But these Western political forces can continue to have their pipe dream. The active participation of Hong Kong candidates and residents in the elections is the greatest proof of democracy flourishing there. The candidates include scholars, lawyers, electric supply employees and bus drivers. Everybody is there, except those advocating "Hong Kong independence".
On voting day, Dec 19, the Hong Kong voters will put an end to these pipe dreams.
Follow the writer on Twitter: @zzxang86
Most Viewed in 24 Hours
China Views