Backstage: Meet artists from top Chinese theater
Share - WeChat Welcoming a whole new backstage series, where artists from China National Opera and Dance Drama Theater will share some of their works and present the diversity of Chinese art and culture.
Artists featured in the upcoming series are: make-up artist Sun Aina, who revives historical figures on the theater stage with her veteran make-up skills, percussionist Wang Jianan, who plays the drum kit and makes people move, dancer Wang Jiaxin, who chases her dream and shines on stage, costume designer Yang Donglin, who passes on the beauty of traditional Chinese costumes stitch by stitch, musician Li Ting, who grows with traditional Chinese music, and opera singer Wang Yifeng, who devotes herself to Chinese opera.
Stay tuned and see how they shine as part of the China National Opera and Dance Drama Theater family!
Watch the video series first on:
YouTube: http://www.youtube.com/cnoddt
Facebook: http://www.facebook.com/CNODDT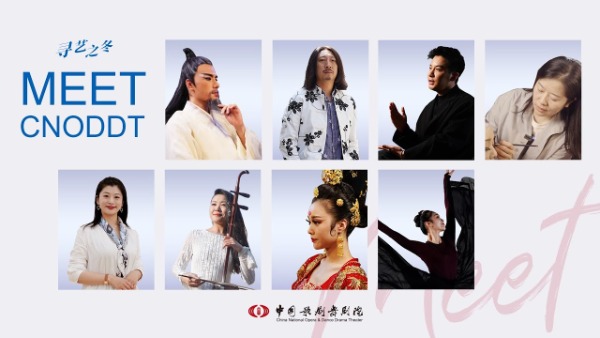 Most Popular